As soldiers left home to serve during World War II, they left behind all the things they loved most. In honor of Valentine's Day, we would like to share three love stories from our blog.
Bernie was an elevator operator whose formal education stopped at the fourth grade. He was an older recruit, having enlisted at age 33, and his letters reveal his sense of creativity and whimsy. He doodles across many of his letters, using words and pictures alike to communicate his love for his "darling wife."
originally published February 11, 2019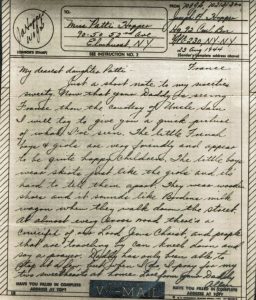 "Although we three, you, Mommy and I, are many miles apart, our letters keep us together in our everyday lives. Mommy writes to me constantly and tells me all about you. … So you see, Daddy is very near and yet so far. …What I do want you to know is that I'm awful anxious to come home and see you and Mommy- which I love so very much!! … I'm trying in my small way to make this world a much happier one for people such as you and Mommy."
originally published February 14, 2019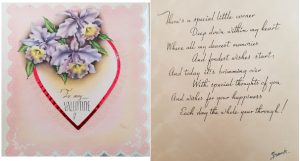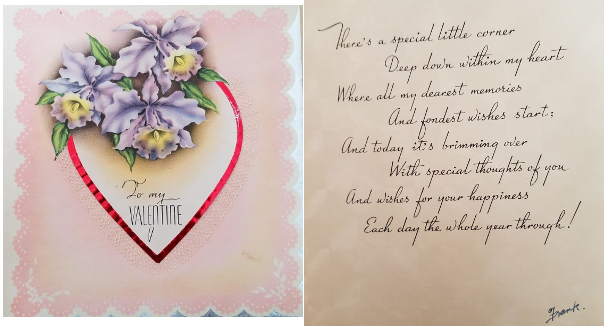 "Hi Honey; So far so good. Just a line to say hello and tell you I sure miss you. I would give anything to be there, but we will have to wait for some time … I hope I'll have some of those nice letters waiting for me, cause I can use some of your nice talk in this place."
originally published February 19, 2019
We also want to thank all of our supporters for the love and encouragement they have given The Girl Who Wore Freedom throughout this project. An extra special thank you to everyone that attended our focus group event for friends, family, and supporters in Arlington Heights on February 6. Photos from this memorable evening can be found at this link.