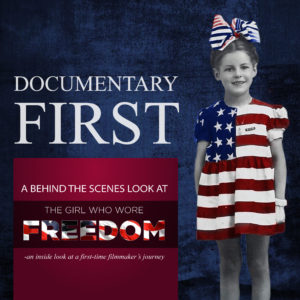 Today we're joined by Flo and Jenny all the way from France! We learn how Flo is uniquely gifted to ask Veterans questions because of his genuine care, interest, and respect for them... and his tips apply to any interview you need to do! We'll also hear about the COVID situation in France and Flo and Jenny's very unique love story. Watch this on YouTube: https://www.youtube.com/c/thegirlwhoworefreedom. Want to help us make the film? We're looking for volunteers and need donations. Please visit https://thegirlwhoworefreedom.com/donate and help us tell the veteran's stories! Subscribe to the Documentary First podcast at your favorite podcast distribution network: iTunes, Stitcher, Google Music, RadioPublic, or Spotify! ...
Read More
Help Us Finish the Film.
No matter the amount, you can partner with us to bring this inspiring story to life.
All donations are tax deductible.
BE PART OF TELLING THEIR STORIES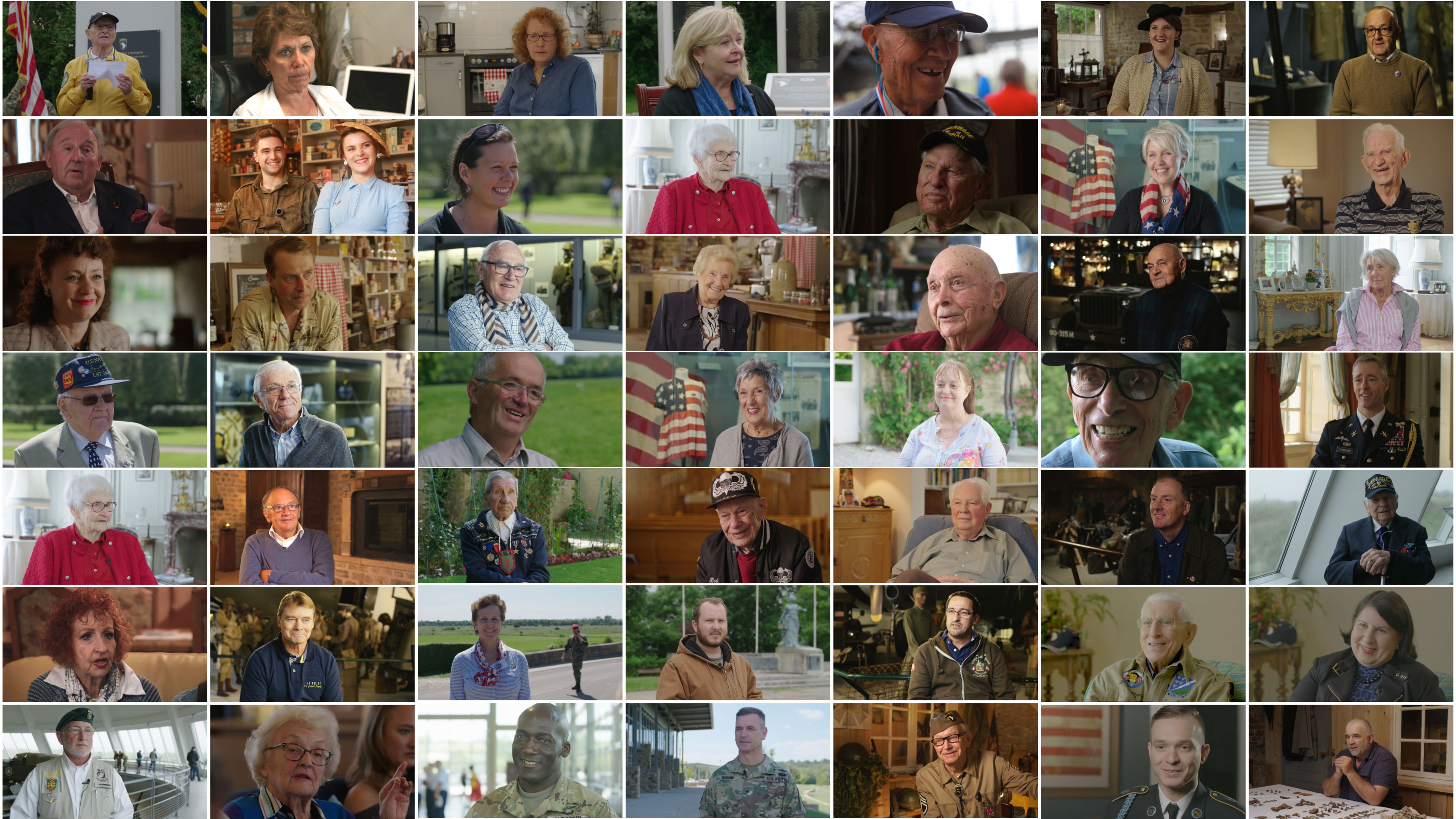 WE NEED YOUR FINANCIAL SUPPORT IN 2020 TO COVER
EDITING
SOUND DESIGN
SCORE REVISIONS
RIGHTS & CLEARANCES
COLOR MIXING & GRADING
DISTRIBUTION DELIVERABLES
We're in the final stretch! The film has been shot. Veterans and civilians alike have been interviewed and the rough cut has been completed. We have presented the rough cut to focus groups in the United States and France and are ready to do the final edit.
Can you help us meet this goal?
Help Us Finish the Film.
No matter the amount, you can partner with us to bring this inspiring story to life.
All donations are tax deductible.
An Untold Love Story of Two Nations Uncovered From The Ruins of WWII
This is not your conventional love story, but a love story nonetheless, one that has lasted for over 70 years between a city that had lived under oppressive occupation and a nation that came to rescue them.
In the first chapter of this documentary series, we follow the German occupation of Normandy and the liberation of the French people, told through stories of the French who lived through this turbulent time and still speak of a love affair that bonds generations of Free French to their American liberators to this day.
One little girl's story exemplifies how the French saw – and still remember – the bravery and heroism of the American GIs and demonstrates why the United States has always taken part in protecting and liberating any who are oppressed. Her name is Dany Patrix, The Girl Who Wore Freedom, and she is the thread that weaves us throughout this story.
Why must this story be told? Almost as tragic as the lives lost to pay for this freedom is the collective memory loss in the United States about those memories. The people of Normandy still remember and appreciate to this day the sacrifices that were made, and celebrate these memories annually. As we have seen, when Americans experience this love, they are touched by it.
This should not fade into a one-sided love story. We cannot let the stories of the grateful French citizens fade silently into history.