1. The Film Focus Group Event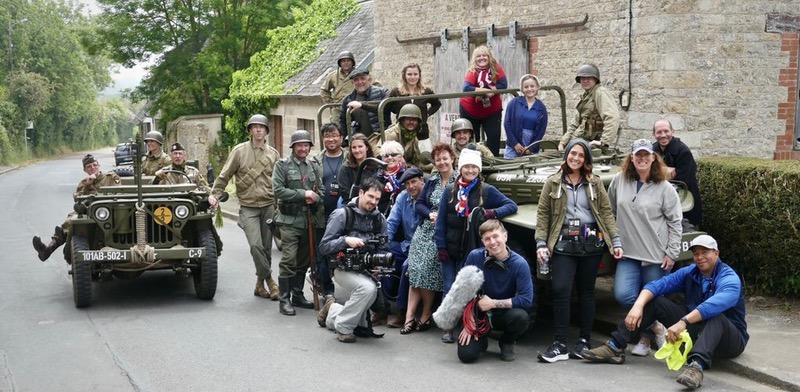 Ahh, Normandy is so close I can almost feel my allergic reaction coming. For those of you who are new to our journey, last summer, I, Savannah Woods, went to Normandy with The Girl Who Wore Freedom (read about it here). While I was abroad, never in my life have I struggled with allergies or had an allergic reaction. But, boy oh boy! Did I experience it while living there for a month. So, this time around, I am bringing heavy drugs to push me through the field and pollen of beautiful France.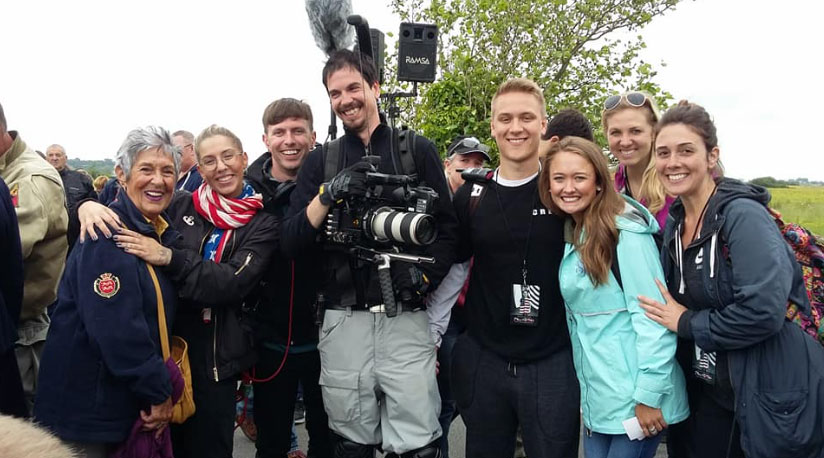 Okay, okay… all jokes aside, after countless months and hours of hard work, I cannot wait to be back! I have been looking forward to seeing our film for over a year now. After witnessing the scenes and interviews first-hand last summer, I am beyond excited to see the final product. Between the shoots, the people and the moments, I know I will be teary-eyed throughout the whole week I am back in Normandy, and I am already prepared to bring a box of tissues to the event with me.
2. The People

The French, the soldiers, my co-workers on the film, and so many more. The people in France have some of the kindest, most beautiful hearts I have ever witnessed. When I first went to Normandy, we were immediately welcomed with open arms, kisses, and hugs. The French opened their homes, stories, and love to all of us and were the 'hostess with the mostess' for a whole month to a crew of over 12 people.
We all quickly bonded over wine and laughter at the dinner tables while sharing stories of the past and present. These people make you feel like family even when you are thousands of miles away from home. They truly are so special and my heart longs to see them all again.
3. The Beautiful Countryside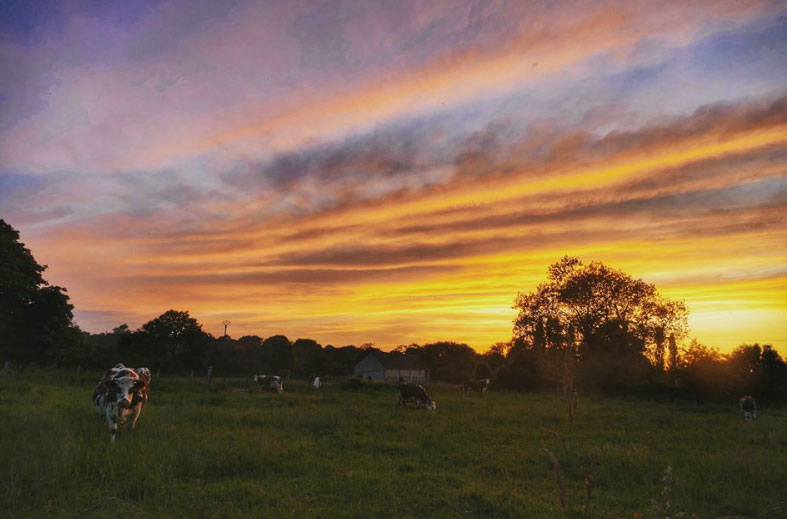 Y'all. They don't exaggerate when they say the northern countryside of France is one of the most beautiful and green places in the world. Between all of the beaches, fields, wildlife and blooming flowers, it truly is a magical place. I could write thousands of words about it, but these pictures do it much more justice.

4. The History
Of course, Normandy is one of the most historical places in the world when it comes to World War II. Being able to walk and stand on Omaha Beach, Utah Beach, travel down the same roads where tankers and U.S. troops once stood is an emotional and powerful experience. Every day there was a new story, a new piece to the puzzle being added about the past.
Each day in Normandy brings a new adventure and lesson to be learned. This trip, I hope to visit and spend time at the museum exhibits and historical monuments while continuing to learn about World War II.
5. The Food
My mouth is watering just thinking about the French food. Disney World's Epcot can fake the French food all they want, but they've got nothing on the real deal.
Kebabs, French bread, cheese, and all the chocolate croissants one can consume… I only dream and crave these foods on a regular basis. Everything in France is so fresh. The meals in France were some of my cherished memories. Dinner every night was prepared for hours by the host families (which I was so grateful for). Once everyone was surrounded around the table, you would go through 4-5 courses over the span of about 3 hours.
The first course was typically wine and cheese. Then a salad or appetizer course. Then more wine. Then the main meal course would be served. Then we poured the wine again. Afterward, we would have a dessert. And wine. The dessert cheese. And did I mention, a lot of wine?
I am definitely looking forward to gaining 5 new pounds in Normandy this trip!
6. The Drinks
Cheers! Or shall I say, sante!!
The Stop Bar. Now, this is where ya party! The Stop Bar is located in the town square of Sainte-Mere-Eglise in Normandy. This is the most popular spot for nightlife. During D-Day week, this where thousands of soldiers, tourists and locals can be found mingling over delicious beers and cocktails. We basically take up the whole block outside of the bar! But, if the nightlife scene isn't for you, there are plenty of drinks you can purchase and consume on your own. The wine and Calvados (I am expecting nothing more than Flo Plana to show up with this in hand) are French delicacies. Calvados is a cider brandy that most of the French love. Its licorice taste is a must-try at least once while in Normandy.
7. The Events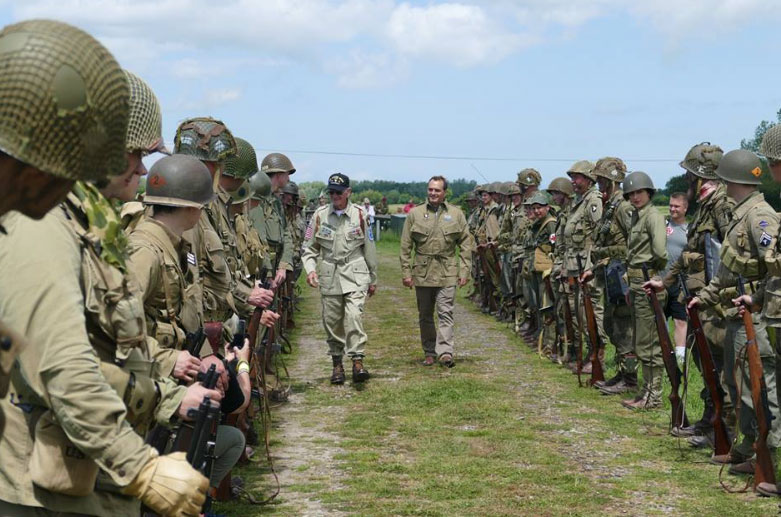 In Normandy, D-Day week is the busiest time of year. There are so many amazing events and things to see. Whether you are in Normandy for 3 days or 3 weeks, these places and events are some of my must-dos:
Reenactments

Jeep Ride Tour

Memorial Parachute Drops

Memorial Day and D-Day Ceremonies

Normandy American Cemetery Tour

Parades
I will for sure be visiting all of these places and events again this year during my 7-day visit to France.