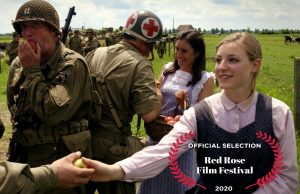 The screening begins at 7pm and will be paired with a student film and a short that will be anchored by The Girl Who Wore Freedom.
Executive Producers Bob & Janie Miller will be in person at this live event and will be speaking at the Q&A.
Filmmaker Q&A time and networking will encompass half of the program.
The location of the theatre is Zoetropolis Cinemas Stillhouse in Lancaster Pennsylvania.
Tickets are free (donations accepted at door) but reservations are required.