Join us virtually!
The Girl Who Wore Freedom
Online Screening
November 13-15, 2020
Streaming Tickets $12- HERE!
___________________________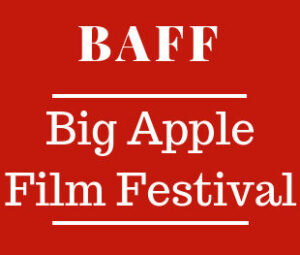 Big Apple Film Festival is dedicated to showcasing and promoting the highest quality films from the New York City independent film community, as well as additional specially selected films from across the country and around the world. Additionally, the festival is proud to honor a variety of New York City-based filmmakers, writers, actors, and artists who have played an influential role in the growth of independent filmmaking in the Big Apple. Each year BAFF presents awards in a variety of categories including Best Feature Film, Short Film, Short Documentary, Feature Documentary, Animation, NYC Cityscape Award, Student Film Award, Golden Apple Award, and NY Emerging Talent Award.