Latest Episode
Today we're joined by Flo and Jenny all the way from France! We learn how Flo is uniquely gifted to ask Veterans questions because of his genuine care, interest, and respect for them… and his tips apply to any interview you need to do! We'll also hear about the COVID situation in France and Flo and Jenny's very unique love story.
Watch this on YouTube: https://www.youtube.com/c/thegirlwhoworefreedom.
Want to help us make the film? We're looking for volunteers and need donations. Please visit https://thegirlwhoworefreedom.com/donate and help us tell the veteran's stories!
Subscribe to the Documentary First podcast at your favorite podcast distribution network:
iTunes, Stitcher, Google Music, RadioPublic, or Spotify!
Other Great Episodes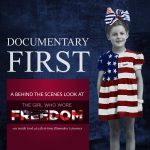 In this episode, our hosts are joined by Flavie and Thomas: two cast members from The Girl Who Wore Freedom. These two are from Normandy, France but how they wound up staying with Christian was quite the adventure! As a ...
Listen now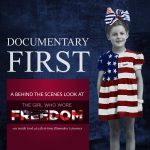 In this episode, co-hosts Jason Rugg, Joshua Lindsay, and Christian Taylor are joined by guest Yesenia Thomas to discuss exciting plans for an animatic and where things are at with the latest cut of the film. Want to help us ...
Listen now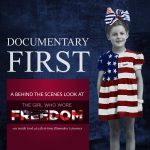 In this episode, Director Christian Taylor shares what it was like to visit the Sundance Film Festival and bump into celebrities (sometimes literally)! Her documentary film is almost ready to enter festivals and this turned into the perfect opportunity to ...
Listen now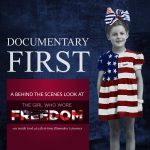 In this episode, Director Christian Taylor shares what it was like to take a plunge and attend the Sundance Film Festival. Listen in and hear her stories about things that she was surprised by and what she figured out not ...
Listen now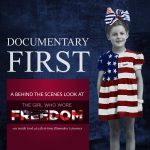 This episode originally aired on March 6th, 2019. It's been a very exciting couple of weeks and we thought it'd be good to revisit our origin story.
-- Today we talk origin stories. We're looking at how Director Christian Taylor ...
Listen now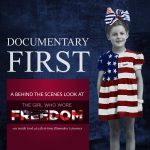 In a previous episode, hosts Christian, Josh, and Jason discuss the important lesson of killing sacred cows (or
killing your babies
) in order to set aside personal emotions and improve the film. In this episode, Christian shares how this helped ...
Listen now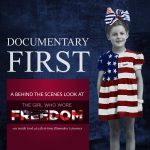 As we near the final stages of the film, Director Christian Taylor continues to get critical feedback and has to make difficult decisions. This time, more sacred cows are cut out and voiceover work is scrapped and rewritten to accommodate ...
Listen now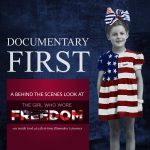 What should you do when you get critical feedback? In previous episodes, we talked about the practice of
killing your babies
and working with experienced
consultants
to make the film better. This episode is all about hearing difficult feedback and ...
Listen now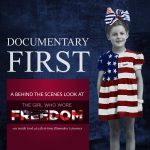 It's critically important to get professional help or consulting throughout the entire process of producing a film. How else would a first time filmmaker know what to look out for when trial and error are so costly in both time ...
Listen now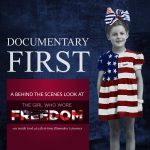 Thanks to the many focus groups in 2019 Christian Taylor has accumulated a long list of things to fix and improve in The Girl Who Wore Freedom. The goal is to be "picture locked" by February 6th so that we ...
Listen now