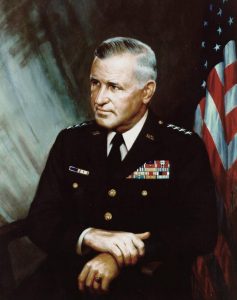 General Creighton Abrams once said, "It is never very crowded at the front."  On June 6, 1944, the crowds of America and the world stood by and witnessed the fierce bravery of the few who gallantly stormed the beaches of Normandy and parachuted down from the sky. These men were the vanguard of freedom – the first of many whose courage would burn brightly in the midst of tyranny's darkness. When American forces moved through the countryside of Normandy, France, they brought with them freedom from captivity and liberation from bondage paid for with many lives.
The families and veterans of Normandy have not forgotten the gifts given to them, nor have the memories of the sacrifices made dimmed with time. The Girl Who Wore Freedom tells their story and provides a glimpse into the heart of the Norman people. Their gratitude remains strong and their love selfless for the veterans and descendants of the fallen who redeemed them from their oppressors so long ago.   
I first discovered The Girl Who Wore Freedom while listening to a podcast in Iraq and felt compelled to learn more about this unique story.  I deployed with service members overseas and served those who tirelessly defend our freedom each and every day.
I appreciate how this movie honors the legacy of all who serve, past and present, and reveals the gratitude felt by the French to a new generation. In doing so, The Girl Who Wore Freedom helps ensure that the sacrifices made by previous generations will not be forgotten and warms the hearts of those who still remember the cost. I encourage all to learn more about this unique story and support The Girl Who Wore Freedom by making a donation. Thank you and God bless!