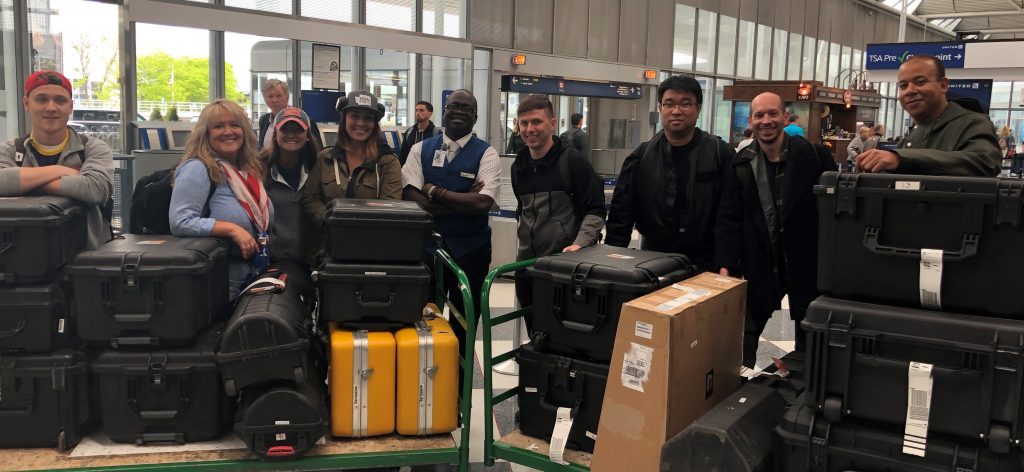 As we celebrate Thanksgiving in the United States today, we would be remiss here at Normandy Stories if we did not reflect on everything that we have to be thankful for this year.
We continue to be extremely thankful for our friends in Normandy and their stories of liberation and freedom passed down from parents to children to grandchildren. We are humbled and blessed that we have the opportunity to share some of these stories in The Girl Who Wore Freedom with a greater audience so that many more people will remember the sacrifice, friendship, and love that unites our nations.
Here are a few of the amazing things we have to be thankful for in 2018.
Spring 2018 – Pre-Production:
We started by spring partnering with our good friend, Flo Plana – a young Frenchman whose grandfather was taken captive by Germans and set free by the Allies – accompanying him to veteran interviews in Michigan, Indiana, and Illinois.
Soon after we had to shift gears and prepare for our trip to Normandy. Combining our fundraising events around the Chicagoland area with crowdfunding on Hatchfund, we were able to raise over $35,000. That support in hand, The Girl Who Wore Freedom was able to hire a crew of 10, travel to France and provide meals, lodging, and transportation during four weeks of principal photography in Normandy. We took over 1,000lbs of production gear – nearly 30 bags of camera and lighting equipment, including two 4K cameras and 1 drone.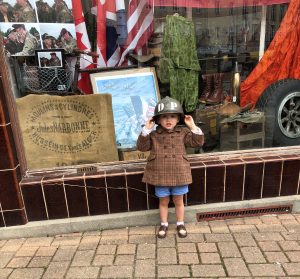 While working in Normandy we were blessed with hundreds of French volunteers that assisted with reenactments, crowd control, transportation, food, and lodging. The surrounding towns, villages, and museums welcomed our crew, allowing us to film and supported us however they could. Over the course of our time in France, we were able to complete 24 French interviews, 16 veteran interviews and cover 28 different D-Day celebrations.

Fall 2018 – Post-Production:
Upon returning to the U.S. the most challenging phase of production began.  Members of our crew embarked upon the massive task of logging, tagging, organizing and storing over 23 TB (nearly 23,000 GB) of footage. The interviews with French-speakers had to first be translated and then transcribed before a script could be written or editing could begin and then there was editing, editing, and more editing. With a final script in hand, the final video editing began in earnest.
All of these new tasks increased the need for new and differently skilled staff and volunteers to The Girl Who Wore Freedom production team. With their help, we finished and released our second trailer, available here, including original footage we shot in Normandy and our own original score composed by Jeff Kurtenacker. Additionally, we conducted two follow-up shoots: one in Chicago and another in Fort Campbell, KY which included an interview with 100-year-old veteran and Pearl Harbor survivor, Frank Emond.
In Chicago, we were blessed to interview Al Mampre, an Easy Company "Band of Brothers" medic from the 101st Airborne PIR. We are also thrilled to announce we have gained a new corporate sponsor in Cantigny Museum, located in Wheaton, IL. They are giving us access to archival footage and access to film in their incredible museum.
Winter 2018 – Final Stretch:
The Fall brought the need for even more staff and volunteers and we were overwhelmed by the people that stepped forward to be a part of this team. We added a Production Manager, Chuck Czech, who with his project management and production experience gave us the timeline we needed to reach our "Picture Lock" deadline by December 31.
In the month of October, our project had the honor of being highlighted in the Stars and Stripes CFC Guide (read more on page 9 of their 2018 issue).
An enlarged social media team was launched in October which quickly increased our online presence. Their work had an immediate impact increasing our Facebook followers to over 2000. We're also producing unique content on Twitter or Instagram if they're more your style.
In November we launched The Girl Who Wore Freedom blog which seeks to tell the stories behind the production as well as further explore other related historical themes.
Christian was recently featured on London's Love Talkn' podcast that will air in the month of December and there are now plans in the works for launching our own podcast! Our team returns to Normandy this December for pick-up shoots with our principal cast and a visit with all our friends in the area.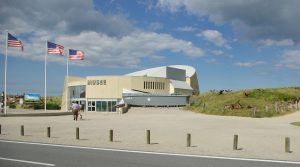 Right now, our sights are set on entering the WW2 Film Festival by February 15th, 2019 and winning the Documentary category! If selected, we will screen on June 7, 2019, in Carentan. Regardless, we will be ready to debut our film on May 24th at the Utah Beach Museum!
It has been an amazing year for all those involved in The Girl Who Wore Freedom production. Every member of the team is thankful for the experiences, the friendships and the stories of sacrifice that we have the honor to capture and retell.
We're thankful for you!
Finally, we wish to say a huge thank you to all our donors and sponsors who have made this journey possible! We're actively raising $300,000 for final editing and production. We greatly appreciate everyone who has contributed via our donation link at the top of this page (in association with IFP Chicago). We couldn't do this without your support!
This post was authored by: