"How do I know what's bad light, and what's good light?" I asked. I was in a conversation with a photographer I admired. As a young teenager new to the industry, I needed some seasoned advice.
"In photography, there is no good or bad light," he replied, "just different light. You have to know what you want to communicate to the viewer. It's how you interpret it."
"Hm" was my unsatisfied response, expecting more of a "soft light: good. Harsh light: bad!" clear-cut kind of an answer. I liked clear-cut answers. No such luck here.
I had been hired to photograph an outdoor event that night, which I knew promised very little natural light to work with — how exactly was I supposed to communicate or "interpret" anything anyway after the sun had set? His advice seemed pretty silly. With a sigh, I thanked him for his time without asking any further questions and went on my way.
From late Fall of 2018 to the present, I have been immersed in the world of WWII-era Normandy, France. As part of the marketing team for The Girl Who Wore Freedom documentary, much of my time is spent combing through hundreds of photos in online archives and files from our production crew's trip to Europe, forming compelling posts for our social media accounts.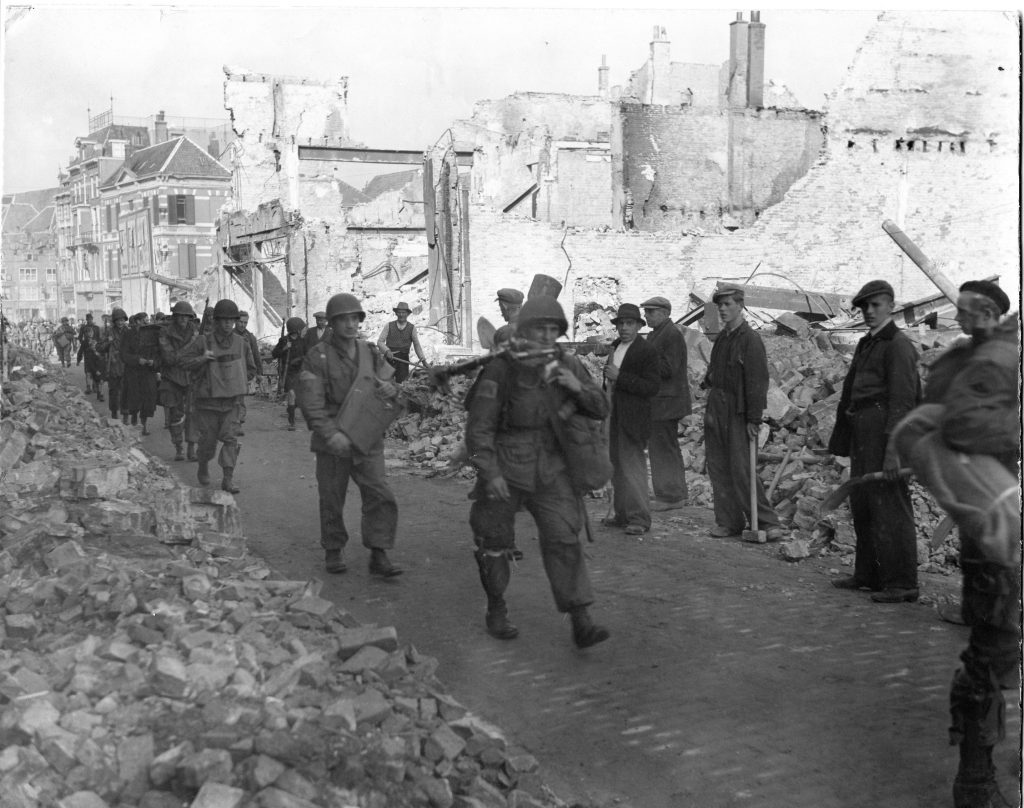 I often pause, amazed at the contrastingly raw and breathtaking images I find before me. Norman Elson of the 101st Airborne Division photographed this scene, where the midday sun beats down on ruins, highlighting the jagged outlines of what was once a beautiful French town. I can't help thinking that in a different way, it mirrors the despondent faces of the soldiers and civilians in the shadowed foreground.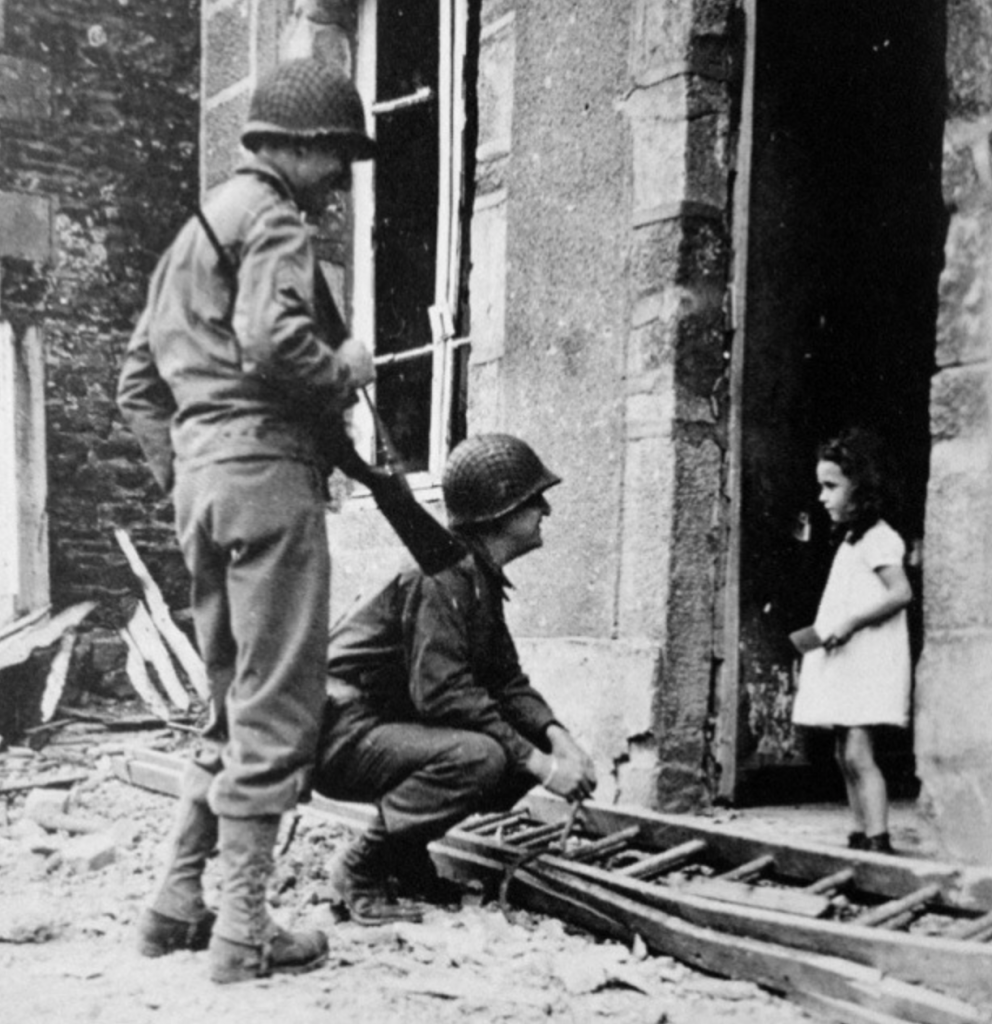 In other photos, it is softer, more diffused light that illuminates the small frame of a French girl in a doorway surrounded by rubble. Subtle sun flare shines above the crowd in Sainte-Marie-du-Mont where citizens receive preserves from paratroopers of the 101st Airborne.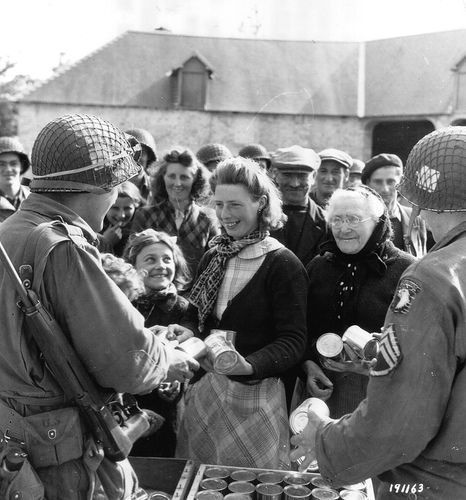 France's liberation after four years of oppressive occupation did not mean automatic restoration, of course. The weeks and months following June 1944 were filled with uncertainty and grief over thousands of French civilians who died during the invasion. Life would never be the same. I find these photos particularly compelling. In a subtle way, they symbolize hope from despair. The light tells a story.
Years later, I'm reflecting back on the words of the photographer and realizing that I misunderstood what he was trying to say. While I was looking for an answer on how to find flattering lighting for my subjects, he was giving me a lesson about the symbolic nature of light. Today, I still like clear-cut answers. Simple solutions. But I'm learning to see things in a more complex, richer, deeper way.
The light that communicates the stories in The Girl Who Wore Freedom isn't just the physical kind. It's the transcendent light that brings beauty from the rubble, that brings hope from despair. That's a light that won't go out. That's a light that will shine long after the sun has set.