A conversation with the author and TGWWF Translator, Michèle Phoenix
In this continuation of a conversation with Michèle Phoenix, we explore some of the most poignant encounters Michele had with veterans and the French people of Normandy and how her encounters with them helped her craft realistic fictional characters in the novel Fragments of Light.
What were some of the most significant encounters you made while translating for The Girl Who Wore Freedom?
So many. And each one of them unique and impactful.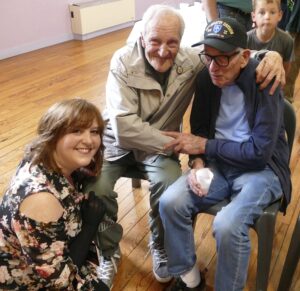 One of our first official events was a cocktail party the town of Sainte-Mère-Église hosts for its returning veterans every year. I remember skirting the edges of the packed room, watching the French interacting with their liberators after the mayor had spoken. Toward the end of the evening, I saw an elderly gentleman pull up a chair next to a veteran. He started to speak in an animated way, but it was clear the American wasn't understanding a word he said.
I knelt in front of them and asked if I could help by translating their conversation. The story that emerged—from the Norman who had watched paratroopers land in his village on the night of June 6th and from the US member of the 79th Infantry who had been taken prisoner by German forces—was moving and sobering.
A week or so later, I stood among the fields on the outskirts of a small town called Carentan, watching hundreds of reenactors greet Staff Sergeant Tom Rice, a paratrooper who had jumped in that exact spot on D-Day. A short movie describing that encounter, produced by the TGWWF team, is here.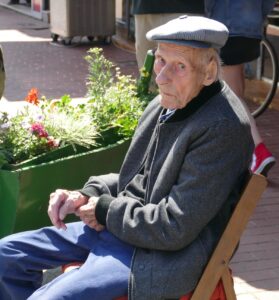 Later that day, as I waited for those same reenactors to enter Carentan, marching in formation up to its main square, I stood on the sidewalk taking pictures. Someone opened a folding chair next to me and helped an elderly man into it. I noticed that he seemed emotional, so I struck up a conversation with him, asking him if he remembered the day when Allied troops had liberated his town. Albert's hands shook and his eyes filled with tears as he told me about his wartime memories, about how hard life had been on the farm where he grew up and about the despair the population of Normandy had felt during those years spent under the heel of Hitler's boot. He wiped his face and asserted, with a frail voice and an earnest expression, that his life had been good after the liberation but that the memories still stung 74 years later.
Until that moment, I'd been so focused on the veterans we'd been interviewing that I hadn't fully grasped the trauma imposed by the occupation on France's people. To this day, my talk with Albert on that sidewalk in Carentan remains a highlight of my experiences in Normandy.
_____________________________________________________________________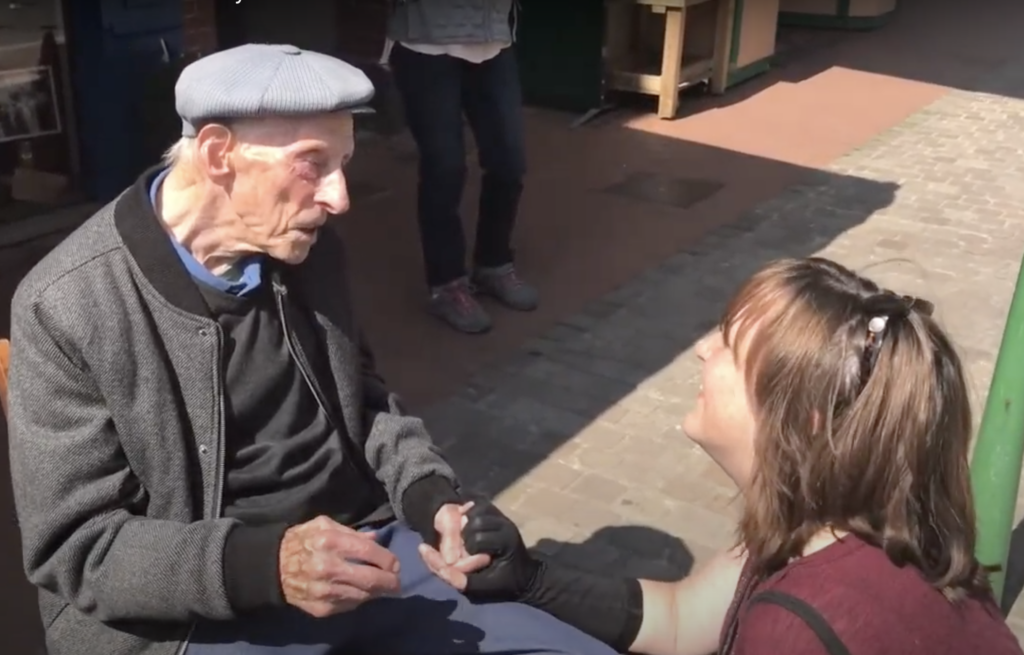 As a work of historical fiction, Fragments of Light includes historically accurate events, as well as real people and places. What factors played into those decisions? Is the castle, Aubrey-en-Douve a real place?
Yes—you'll find the names of real people I met during the shoot peppered throughout the pages of Fragments of Light. I wanted to honor those I came to love by using their first names for some of the characters, but the characters themselves are not replicas of my new friends.
There are, of course, plenty of references to real places in Normandy: Sainte-Marie-du-Mont, the Normandy American Cemetery, Utah Beach, Carentan… The village of Aubrey-en-Douve, where paratrooper Cal is rescued by two French sisters on the morning of D-Day, isn't a real place, but in my mind, the castle in which the story unfolds is a combination of my friend Francine's Château Grandval and another shoot location named Château de l'Isle Marie.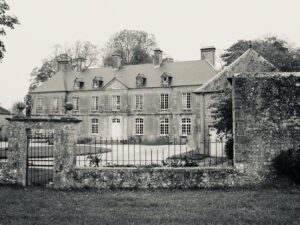 Having grown up in France, did you witness the same intentional practice of gratitude that the people of Normandy still have towards their liberators? Had you visited Normandy as a child?
Normandy is certainly part of France, but it has its own heartbeat. Nowhere else in the country have I seen the kind of heartfelt celebration and gratitude the people of the Cotentin express to their liberators every year. Nor have I ever been a prouder American than when my feet are firmly planted on Norman soil.
The veterans who are featured in your story are wounded, both physically and emotionally. We often forget the lasting damage of fighting brutal wars. How did you come to see that and portray it in these characters?
The first time that I felt the wounds of memory in a visceral way was during a visit to the Normandy American Cemetery in Colleville-Sur-Mer. On that day, returning veterans had been invited to the magnificent expanse of natural beauty framing rows of crosses to interact with French school children and teens. I was, as usual, trying to capture the moment with my camera. Taking in the long line of ninety-something-year-olds in wheelchairs through my viewfinder, one face at a time, somehow shrank my focus from the broader event to individual portraits of courage and remembrance.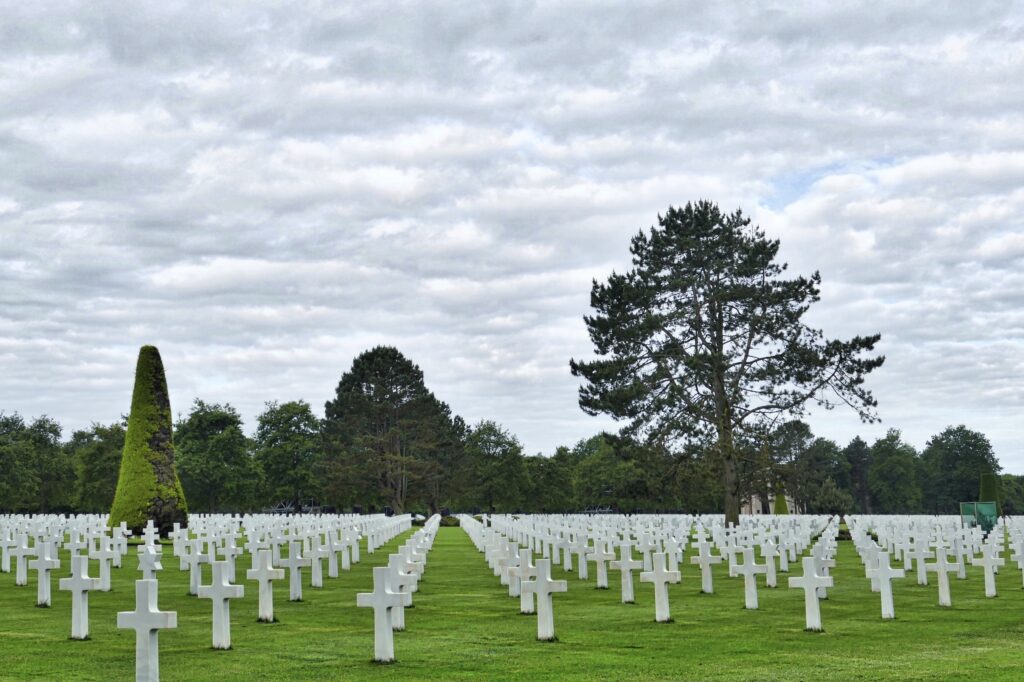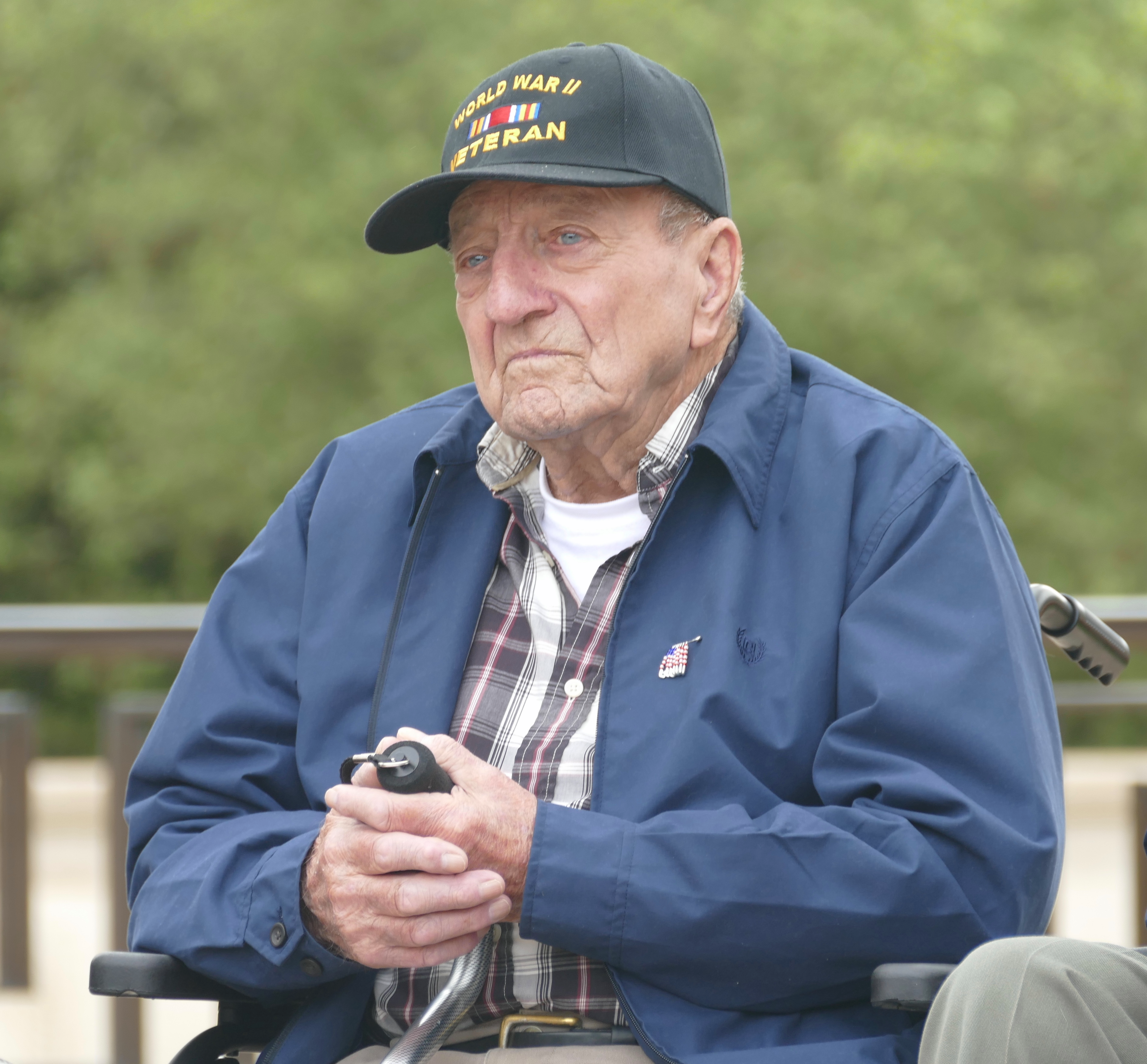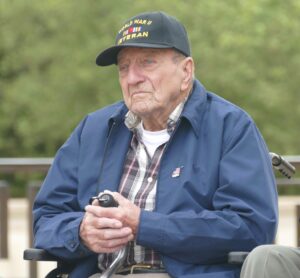 One face in particular stood out to me. His name is Russell, I found out later, and he landed on Omaha Beach on D-Day—just a stone's throw from where he sat that morning. There was something about his gaze… Alert blue eyes haunted by memory. A depth of emotion just under the surface. I caught him looking out over the sea of crosses on several occasions or up into the sky with something that looked like pain and incredulity on his face. As if he couldn't believe what had been accomplished in that place, that he'd played a role in it, that so many had died and that he was alive decades later, treading that same soil again. Russell's gaze was so impactful that I had to include it, if only briefly, in the video trailer for Fragments of Light.

—————————————————
—————————————————


It wasn't until the next year, at the 75th anniversary of D-Day, that a veteran put words to what I'd sensed during the filming. It was the same event at the American Cemetery and I was translating again for the school children interviewing veterans. One of them asked what this particular gentleman had learned during the war. He answered, "We learned how to die here, but we never learned how to live."

I know from their stories that so many of our fighters went on to fruitful, beautiful lives after WWII ended. But I also know, now more than I did before TGWWF, that much of what they experienced and witnessed still breathes in them to this day.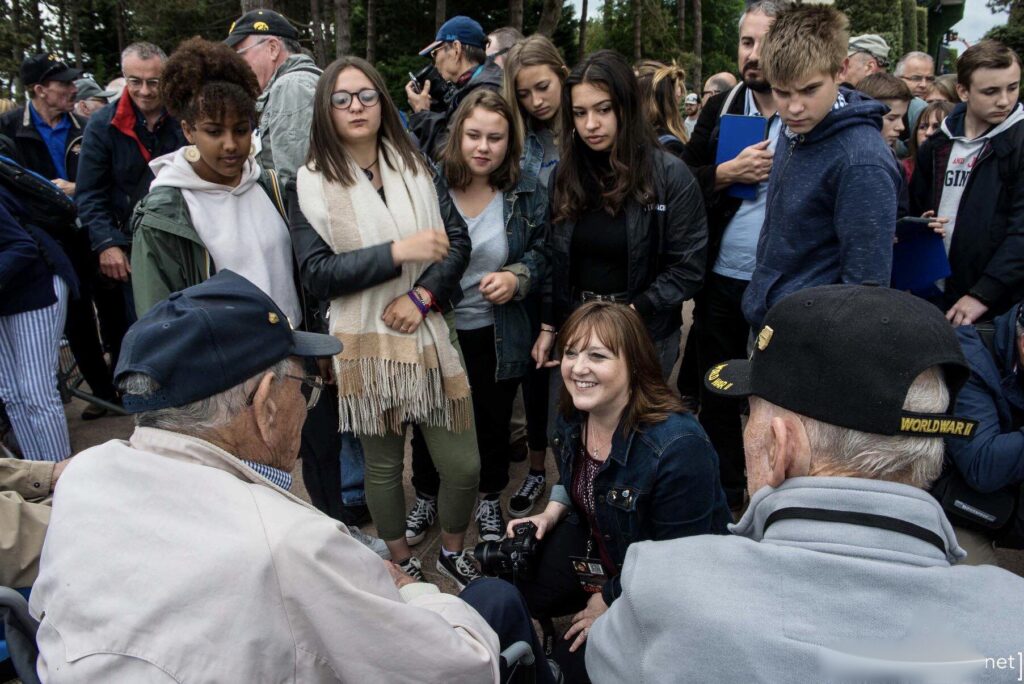 We are grateful to Michele, the entire The Girl Who Wore Freedom team, and most especially the French people of Normandy, for the way they have gently and humbly held our veterans in their hearts, and in so doing, shown us all how to live.
This post was authored by: