This is part 2 of 3 in a series titled Avoid the 5 Rs by guest author Peggy Sue Wells.
Be sure to read Part 1: For Healthy Relationships and come back later to check out part 3!
---
The Girl Who Wore Freedom is the true story of redemption and building healthy relationships despite distance, language, and cultural barriers. Establish healthy foundations in your relationships near and far by sticking to the facts.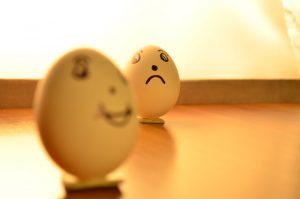 Conflict erupts when the 5 Rs are present: rejection, resentment, resistance, and revenge, repeat. The destructive parade begins when something happens or is said, done, or not done, that results in me feeling rejected. When I feel rejected is my most powerful opportunity to choose. In the first of the 5 Rs, I choose to step off into the familiar yet painful cycle of the 5 Rs, or I choose grace and joy and health.
Rejection is based on understanding what is fact and what is fiction.
The fact is my teen is grousing around the house today and refuses to be cheered up.

The fact is my adult child did not tell me about an event he is involved with in our community.

The fact is the stepmom was given the seat of the mother of the groom.
Those are facts. Most of us are awesome storytellers. We take the facts and instantly make up a fantastic story in our mind about what those facts mean. Add time, and the story can grow beyond any semblance of truth. Using the three facts above, the story I made up in my head is:
My teenager thinks I suck as a mom and would rather be anywhere but here with me.

My adult child is keeping things from me to keep me out of his life while being much closer to the in-laws who I'm certain knew, and were probably also involved, in the activity.

My children like the other woman better than me despite that I'm their mom and love them deeper than anyone on the planet — can't they see all that I've done for them including carrying them for nine months, giving birth, changing their diapers, and teaching them social skills like how to keep their fingers out of their nostrils and anyone else's?
Story Problem
The humongous problem with making up stories is that the story in my head becomes my reality. And I act and react based on the made-up story as if it were truth. For instance
I can feel rejected by my grumbly teen and shut down, launch my own silent treatment, or become highly critical of her.

Choosing revenge, next time I'm involved in something, I can decide not to share any information so he "knows what it feels like." (Because that reeks of maturity.)

Feeling resentful and displaced, I can punish by being moody and pouty and ruin the wedding. That'll teach 'em.
In all three of these scenarios, no one wins but plenty of negative drama is launched and, short of a miracle of maturity and grace, will spin out of control for years, decades, and even generations.
Sweet Solution
The life-changing, life-giving solution comes by sticking to the facts and letting the facts stand for themselves.
With my teen, I said, "The story I'm making up in my head right now is that I suck as a mom and you'd rather be anywhere than here with me." She looked at me with a completely baffled expression. "Mom, I just found out that the boy I babysit has leukemia." (Note to self: It's not all about me. Most folks are not even thinking about me. Shocker!)

My adult son is not obligated to keep me updated on his activities. I'm thankful that he and his wife are involved, have a close relationship with the in-laws, and are functioning, contributing members of society. Score!

It's their wedding. I will always be the mom. Will any of this matter in five years? I don't know so ask me in five years. For now, I'm going to be part of the celebration and dance!
The people of Marie Saint du Mont chose to focus on the facts of their history. The fact is the Allies brought redemption to their oppressive situation. For three generations the residents of the French towns celebrate their liberty with generosity and gratitude. That's a story worth sharing. #TheGirlWhoWoreFreedom
Willpower Doesn't Work: Discover the Hidden Keys to Success
This post was authored by: