Like many others, I find myself counting my blessings at this time of year. Also, like many others, I begin counting with my family and this year has been no different. As I ponder the blessings of my family this year, it is impossible to separate them from the work I have been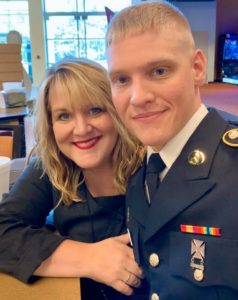 doing on The Girl Who Wore Freedom. The past twelve months have been some of the hardest of my life. The first six months of 2019 found me consumed with writing and editing the film as well as fundraising and traveling for the film which translated to weeks and weeks away from my home and my usual wife and motherly duties. I wasn't home for taxi duties, dinner and laundry duties, errands to the cleaners, the bank or the grocery store.  I was often unavailable for phone calls from husband, my sons in college, the one high school or the one that just joined the Army – phone calls just to talk or to help them solve problems. This was hard…. not just for my family… but for me as well. If you are familiar with the Enneagram, I am a 2, otherwise known as "The Helper." For me to be unavailable to help my own family was excruciating but I had a job to do. I had made promises and commitments to my team, our donors and our French partners. A promise to finish this film and show it for the 75th anniversary on D-Day in Normandy and to continue the work until the film was ready for distribution.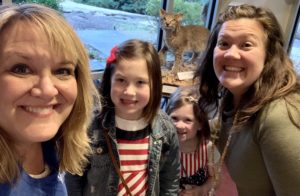 By the grace of God, and with the support of my family I have been able to keep these promises. Each and every member of my family, not just my immediate family but also my extended family; parents, aunts and uncles, in-laws, siblings, brothers-in-law, nieces, and nephews, have striven alongside me for this goal. They have donated money, written blogs, hosted events, and helped with social media. My family has reviewed rough drafts of the script and cuts of the film, given constructive feedback and have always understood when I wasn't able to be there for them. They have prayed for me and with me, cried with me, listened to me, encouraged me and challenged me to be better every step of the way. I am convinced there would be no film without the incredible family God has given me. I am eternally grateful to each and every one of them.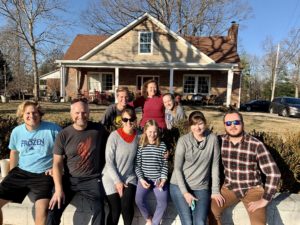 Today, as I was discussing with my team what to do for this week's blog, I felt they had earned a two-week respite. They have worked so hard this year, as well, to support, encourage, write, review, post, edit and fundraise to finish the film. So I made an executive decision to recycle a couple of previous blog posts. As I began to review our past articles looking for the best ones to re-share I stumbled upon one my son Hunter wrote almost a year ago as well as three my husband wrote and one my mother, Vicki Sullivan wrote and once again, I was reminded how critical my family has been to the making of this film.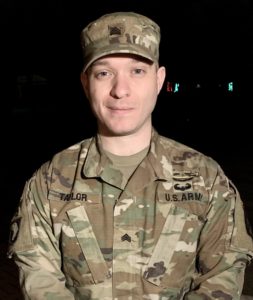 Good is Too Often Interred with the Bones by Vicki Sullivan
Being Disqualified for Brigade Soldier of the Year – A Blessing in Disguise by Hunter Taylor
A Letter of Thanks to Mr. Dill by Jacob Taylor
10 Lessons I Learned From Normandy by Jeremy Taylor
10 War Films that Describe My Life by Jeremy Taylor
The 10 Best WWII Movies by Jeremy Taylor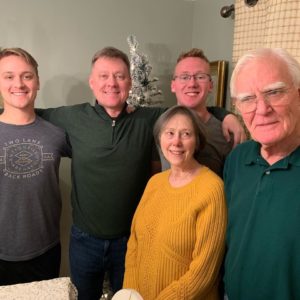 This film began with my son Hunter and it's been sustained by my husband, Jeremy, and the rest of my entire family. I'd like to highlight these posts again in their honor and with my deepest gratitude for the people, they are as well as their love and help that's contributed to the making of The Girl Who Wore Freedom.
As I try to count my blessings this year, it is clear, my cup runneth over.