With November less than a week away, The Girl Who Wore Freedom team is preparing to hit the road again. This time we will be joined by Dany Patrix Boucherie, the original girl who wore freedom, and Producer Flo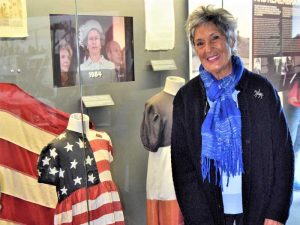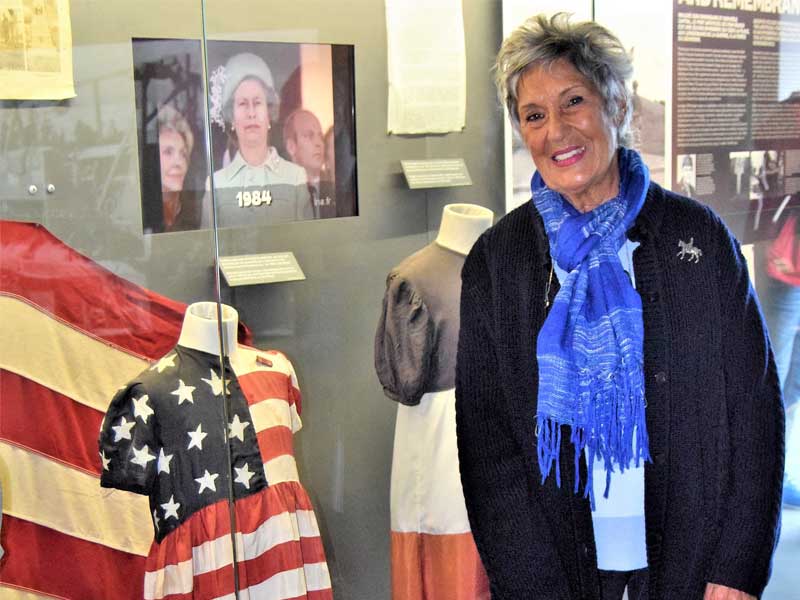 Boucherie. Dany and Flo will be traveling with Christian to Branson, Missouri, to participate in the annual Veterans Homecoming Week. Branson, like many cities, has a special place in its heart for our active-duty military, veterans, and their families. Their goal is to honor our servicemen and women, both past and present, all year with numerous special activities and discounts. The highlight of each year is the Veterans Homecoming Week, which provides a unique opportunity to honor and thank our veterans – much like our friends do in Normandy.
This November, the Veterans Homecoming Week events begin on Tuesday, November 5th, with an opening ceremony where Dany will say a few words. The week concludes with a traditional Veterans Day Parade on November 11th with Dany as one of the honored guests. There will be ceremonies honoring veterans from World War II, Korea, and Vietnam, as well as concerts and luncheons. You can find a schedule of all the events at ExploreBranson.com/veterans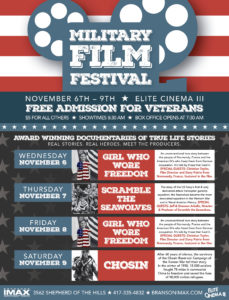 One of the most exciting events during the week will be the Branson Military Film Festival. This year we are honored to be one of three films showing during the festival. Our focus groups will be on November 6th, and November 8th at 8:30 am. There will be a question and answer session after each event. Also featured during the film festival will be Scramble the Seawolves and Chosin. Admission to the film festival is free for veterans. The box office opens at 7:30 am, and we hear that seats fill quickly, so get there early! We are excited to announce that former U.S. Attorney General and Governor of Missouri, John Ashcroft, will be our guest of honor at the November 6th event.
After Branson, Christian, Dany, and Flo will head to The Villages in Florida for two more days of events before Dany and Flo have to return to France. Our team finishes our fall schedule with an event in St. Charles, IL, and the final 2019 focus group in Phelan, CA. 

To all of our friends and supporters who embraced our message of gratitude and friendship at the Washington DC and New York events, thank you. This season has been so special and encouraging for our team. The memories and stories from each of these events will stay with us forever. Photos from each of these events can be found at this link. As for our supporters in Branson, we are looking forward to meeting new friends and hearing your stories. We are counting the days. See you soon!