1. American Flag Apparel

During D-Day, the towns in Normandy fill-up with American and French veterans, American soldiers and families who are visiting for all of the remembrance celebrations and ceremonies. American Flag apparel was a big hit while our crew was working. We would wear American Flag shirts or scarves to add a pop of color and fun to our wardrobes at these fabulous events.
2. Rain Boots

While The Girl Who Wore Freedom crew was in Normandy, the weather was pretty unpredictable. Located on the coast of the English Channel, gusty wind and rain is normal weather for this region with temperatures between 65-40 degrees. One major item that came in handy while visiting in late May/early June were rain boots. While visiting the beaches, cemeteries, and more, there was a lot of walking involved in the misty outdoors. Rain boots were a lifesaver on this trip!
3. 1940s Attire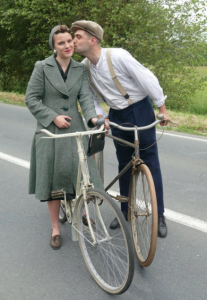 To celebrate and remember WWII, the French host many parties, dances, and re-enactments. A 1940's outfit is a must-have while visiting Normandy, especially at D-Day. Whether you pack a dress or hat, the options are endless and you are sure to feel like you stepped back in time to the 40s. You will blend like a local or reenactor at these events, not to mention it is so much fun!
4. Windbreaker/Rain Jacket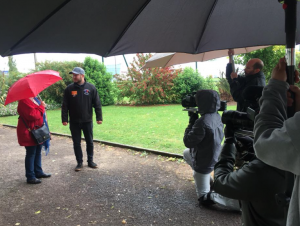 This goes right along with the rain boots or work boots concept, but I am serious, you will want this item in your suitcase on your trip. Living in Normandy for a month with The Girl Who Wore Freedom crew, we can attest that it rained more than 70% of the time. This is one of the most important items to bring in order to embrace the elements and explore the beautiful countryside of France!
5. Army Green Inspired Clothing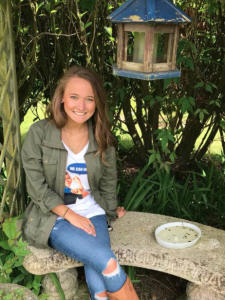 Army green colored clothing is a super simple and easy item to purchase and pack for your trip to Normandy. With military and WWII around every corner, this is a great way to feel festive at every beach and museum you visit.
This post was authored by: