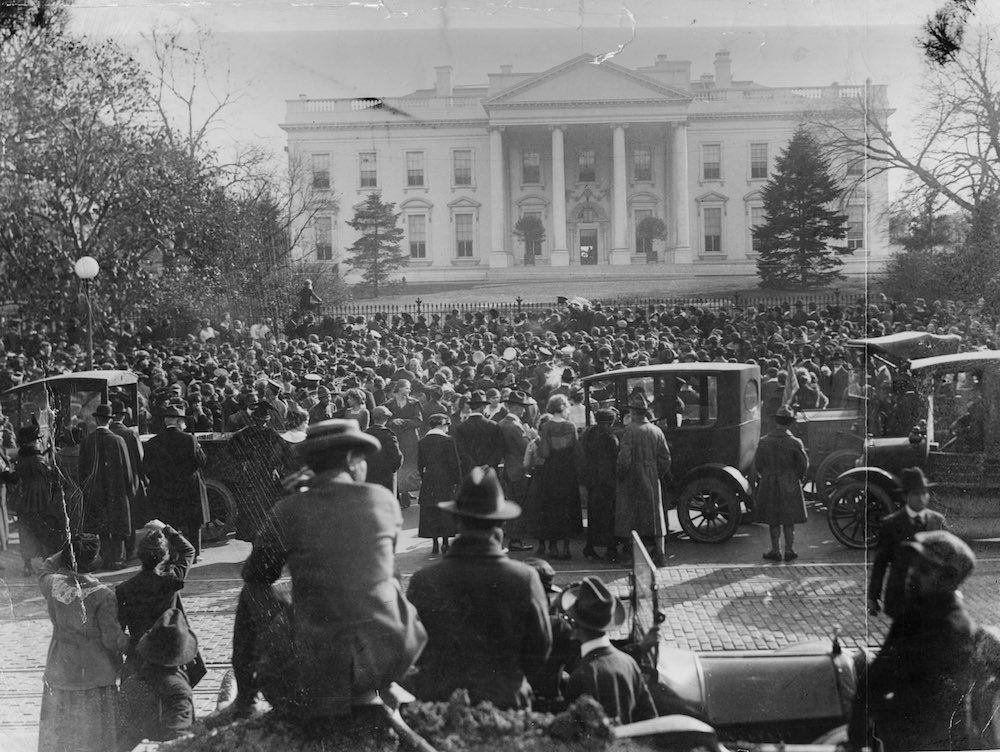 Today marks the 100th anniversary of the armistice which ended World War I. The armistice, or ending of hostilities, took effect at the 11th hour, on the 11th day of the 11th month in 1918.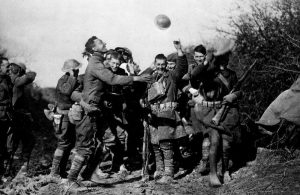 On this day 100 years ago, soldiers and civilians waited breathlessly as their clocks crept closer to 11 that morning. Across Europe, there were hopes and prayers that the fighting would cease and peace would have a chance. The British Prime Minister, David Lloyd George, said "At eleven o'clock this morning came to an end the cruelest and most terrible War that has ever scourged mankind. I hope we may say that thus, this fateful morning, came to an end all wars."
It had been a long and devastating four years that saw casualties among the millions, startling political upheaval and the very nature of war changed forever. This war, The Great War, had demanded so much and those left behind were transformed and desperate to remember what had been lost, especially the lives.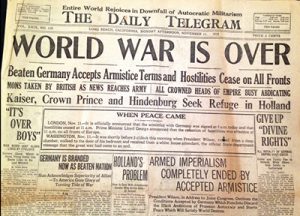 There were young poets, writers, artist and musicians so affected by this conflict and consumed by its losses that it defined them as the "Lost" generation. That generation is gone now, the last known veteran passing on into history in February 2012. All that remains are their stories and the lessons we can learn from their service and sacrifice.
One of the cruelest lessons from this period was that this was not the "War to End All Wars" but in fact a prelude to an even larger more destructive war. The Allied Commander-in-Chief, Marshal Ferdinand Foch was quoted after the signing of the 1919 treaty saying, "This is not a peace. It is an armistice for 20 years." His words were hauntingly true with September 1939 as the date marked by many as the beginning of the Second World War.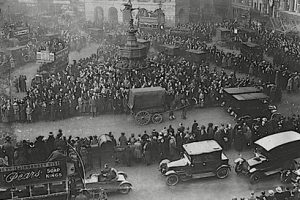 So why was this war necessary was a question that many asked in that day and still ask today. History will rarely give us easy answers. Usually, the answer is as complex as the people and the countries that fought in the war, any war. However, those that survived the Great War believed that the prescription for preventing another war was to remember. They chose to remember even when the act of remembering was difficult and painful. Exactly one year after the armistice, the very first Day of the Remembrance was held in London with two minutes of silence at the moment when the fighting had ceased.
Today we choose to remember as well but not just those that fought valiantly in WWI but those from WWII and the beaches of Normandy and all the wars that have followed. We do not have words to express accurately our humble appreciation for your selfless service so we will borrow some from those that celebrated that armistice so long ago.
Perhaps, by Vera Brittain
(Dedicated to her fiancé Roland Aubrey Leighton, who was killed at the age of 20 by a sniper in
1915, four months after she had accepted his marriage proposal)
Perhaps someday the sun will shine again,
And I shall see that still the skies are blue,
And feel once more I do not live in vain,
Although bereft of You.

Perhaps the golden meadows at my feet
Will make the sunny hours of spring seem gay,
And I shall find the white May-blossoms sweet,
Though You have passed away.

Perhaps the summer woods will shimmer bright,
And crimson roses once again be fair,
And autumn harvest fields a rich delight,
Although You are not there.

Perhaps someday I shall not shrink in pain
To see the passing of the dying year,
And listen to Christmas songs again,
Although You cannot hear.

But though kind Time may many joys renew,
There is one greatest joy I shall not know
Again, because my heart for loss of You
Was broken, long ago.
This post was authored by: