The Girl Who Wore Freedom for sale on iTunes for just $9.99!

Our current audience (that's you!) is our best hope for driving sales and spreading the word about the film.
We need YOU to watch, rate, and review!
We have just a few days left to have the greatest impact on the iTunes algorithm so we will be a "suggested" film in their library. Watch, Rate and Review by June 10!
With enough activity, we can push the film to the iTunes suggested films page and have a major impact on organic sales and overall momentum.
Here's how to help:
Click on the BUY NOW button.
Order/Purchase the film.
Rate: Select the "Reviews" tab. Tap a star to rate. (We'd love 5 stars!)
Review: Write a few words about why you love "The Girl Who Wore Freedom" and why everyone should watch it.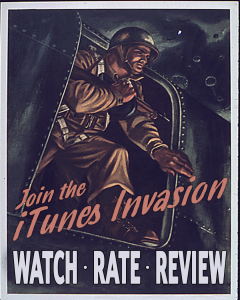 Let's do this!
Christian Taylor
Director of "The Girl Who Wore Freedom"
P.S. Your voice can bring us victory! Don't miss this chance to share "The Girl Who Wore Freedom" with the world. Watch, rate, and review today.