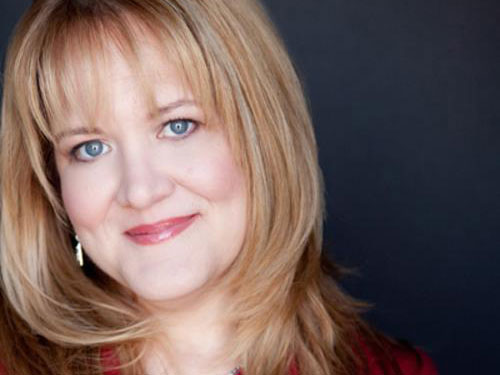 Christian Taylor
Director, Producer – Award winning director of the break-out documentary, The Girl Who Wore Freedom, Christian's 45-year entertainment industry career spans stage, screen, and decades of professional voice over work. She has worn many hats such as talent, producer, director, casting director, and coach. While attending Catholic University of America's Theater program, Christian began her career in the entertainment industry interviewing Senators on Capitol Hill with the TV/Radio department of the United States Senate. The Girl Who Wore Freedom and Grueling Glory are her directorial debuts. Her upcoming documentary series, The Brave Dutch, completes Christian's hat-trick of professional documentary projects.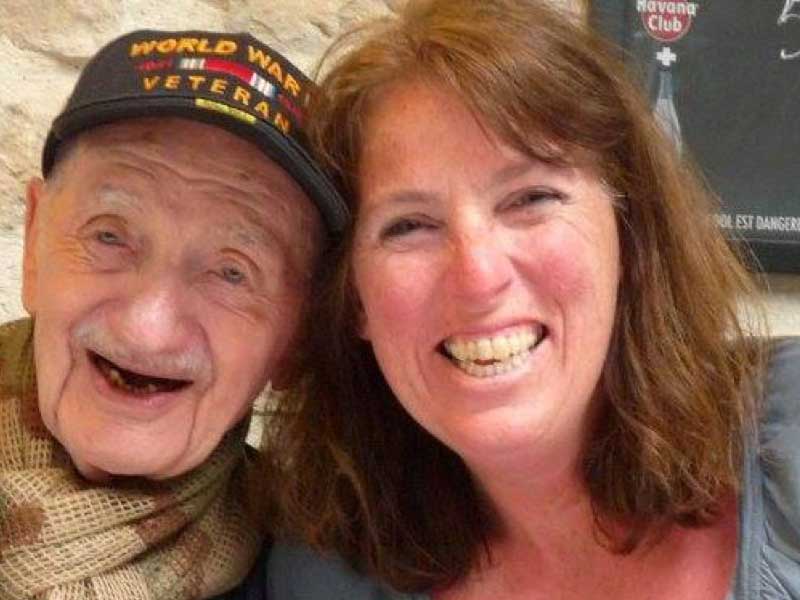 Michelle (Price) Coupey
Producer, Translator – A native of Indianapolis, Indiana, Michelle currently resides with her French husband and their three children in her husband's native area of Normandy. Michelle was immediately welcomed by the local French and quickly became involved in D-Day commemorations. Eager to help the "Greatest Generation," she is devoted to helping veterans return to Normandy. She volunteers for the American Veterans Association and Veterans Back to Normandy Association.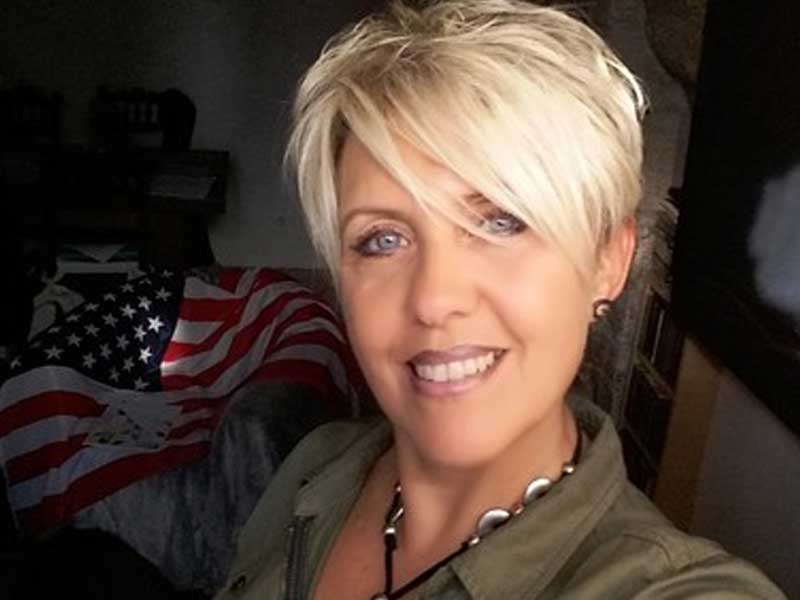 Flo Boucherie
Producer – Flo honed her producer skills as the Territorial Agent – Directorate of Public Procurement for the city of Cherbourg-en-Cotentin. As the daughter of Dany Patrix Boucherie, "The Girl Who Wore Freedom", she is passionate about WWII Veterans and honoring them each year during the D-Day events. She works with officials, associations, museums and individuals in France to gain their support and cooperation.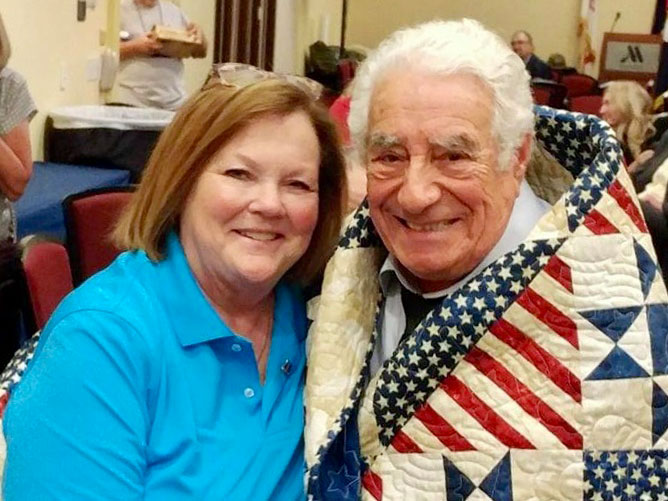 Cindy S. Boyd, RCDD
President – A graduate of the University of Alaska and owner of Precision Contracting Services, Inc, Ms. Boyd has been in the construction and technology markets since 1974. Ms. Boyd directs all of PCS's administrative/operating activities and holds Fiber Optic certifications from Corning, M/A- Com and 3M and is responsible for all facets of PCS's activities including sales, operations and administrative management.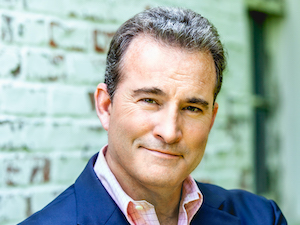 David Paterson
David is a writer, professional stuntman, and producer of film and television. He serves on the Film Advisory Board for the Savannah, Gold Coast and Big Apple Film Festivals. His first film, LOVE LUDLOW, premiered at the 2005 Sundance Film festival. Famed film critic Roger Ebert declared LOVE LUDLOW "Another Sundance Treasure." It was successfully distributed through STARZ and Warner Home Video. David has served as a panelist for numerous film festivals and regularly lectures at universities and writer symposiums. His films have premiered at over 100 festivals worldwide. He wrote and produced the Disney hit, THE BRIDGE TO TERABITHIA. His most recently released film, THE GREAT GILLY HOPKINS, stars Glenn Close, Octavia Spencer, Kathy Bates and Julia Stiles. More about David can be found on IMDB or at www.arcadybayent.com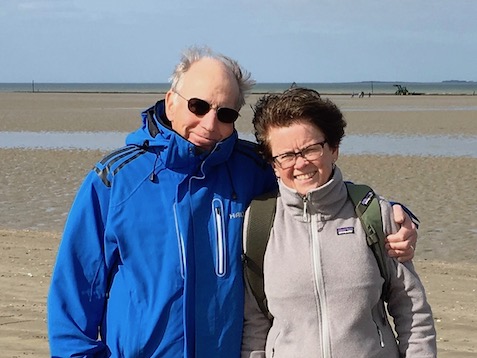 Robert A. Miller III & Janie C. Miller
Executive Producers – Bob bonded with D-Day as a young boy, the son & nephew of brothers who landed on Utah Beach in the early morning of June 6,1944. Commanding 5 DUKWs loaded with ammunition to supply paratroopers around Ste.-Marie-du-Mont, his father very likely travelled past Brécourt Manor on that day. 
Janie was originally unfamiliar with WWII facts. That was quickly turned into a passion for its people's stories due to her father-in-law's D-Day Utah Beach landing, an attic boxful of her parents' WWII V-mails, 2 WWII trips retracing her father-in-law's footsteps from UK training to D-Day landing to Paris liberation, & a "chance" encounter in May 2018 with the Facebook page The Girl Who Wore Freedom.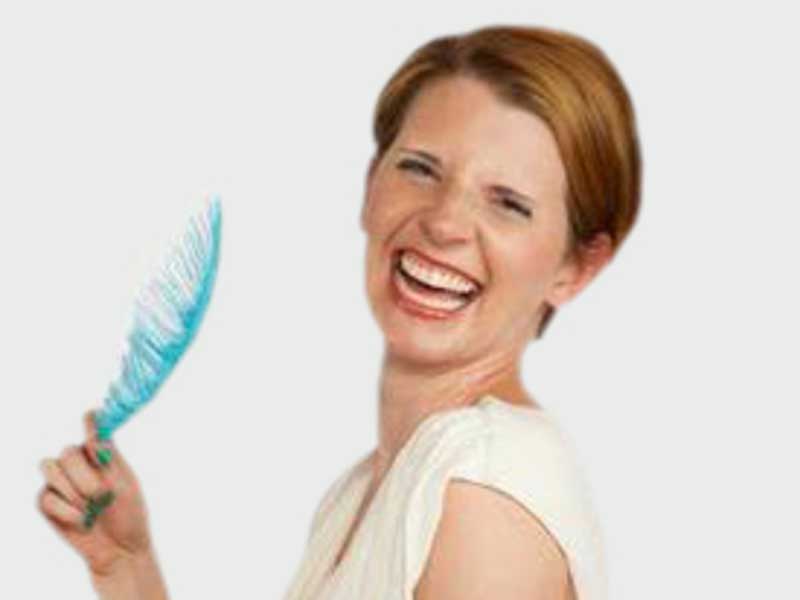 Nora Whalen

Executive Producer – Twenty-five years of friendship with Christian Taylor brought Nora to the project. With multiple family members having served during both World Wars and a great uncle (Dennis Donovan) buried at Naval Air Station Archdeacon in France, this project felt like a great way for her to honor her relatives and educate future generations. Nora brings strong business strategies, mastery of social media networking and a diverse skill set to the team.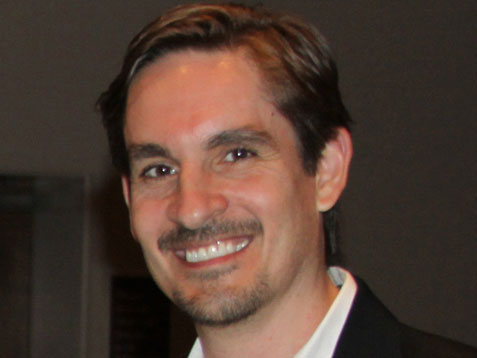 Bill Ebel
Lead Editor – Bill is an award winning editor with over 20 years in the film/television industry. He has worked on a wide variety of projects from television commercials for clients such as McDonalds, Budweiser, Kraft, Sears, and Gatorade to feature film work including the Kendrick Brothers films Fireproof, Courageous, and Overcomer (releasing in August of 2019). He was also the editor for Phil Vischer's children's series What's in the Bible with Buck Denver. He now lives in Nashville with his beautiful wife and five children, and is the proud grandson of Raleigh Zike, World War 2 Army veteran.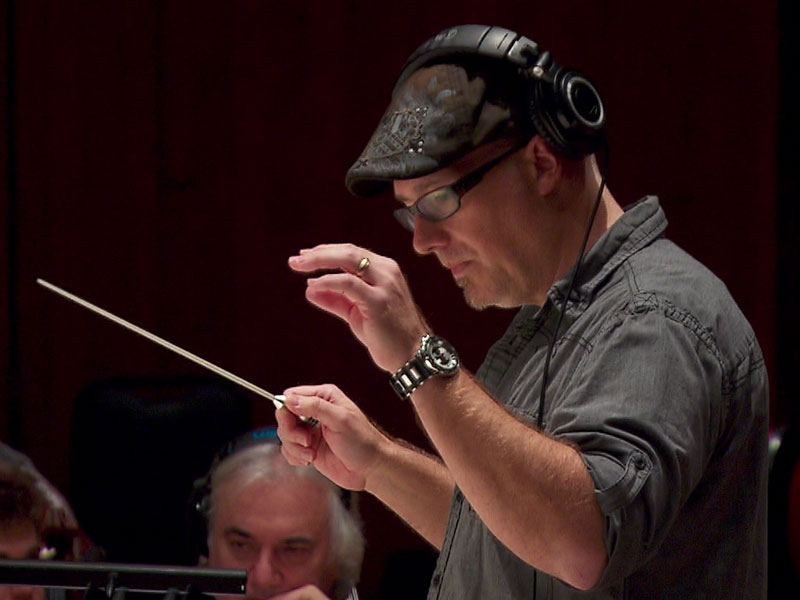 Jeff Kurtenacker
Lead Composer – With over 15 years experience writing music for media, Jeff is an acclaimed composer known for bringing worlds and characters to life with memorable melodies and emotionally engaging music. Most noted for his video game scores such as Dreamworks Igor, Pirates of the Burning Sea, and WildStar, Jeff is excited to bring his passion for narrative musical storytelling to The Girl Who Wore Freedom. A native of Green Bay, WI, Jeff now lives in Southern California with his wife and two kids.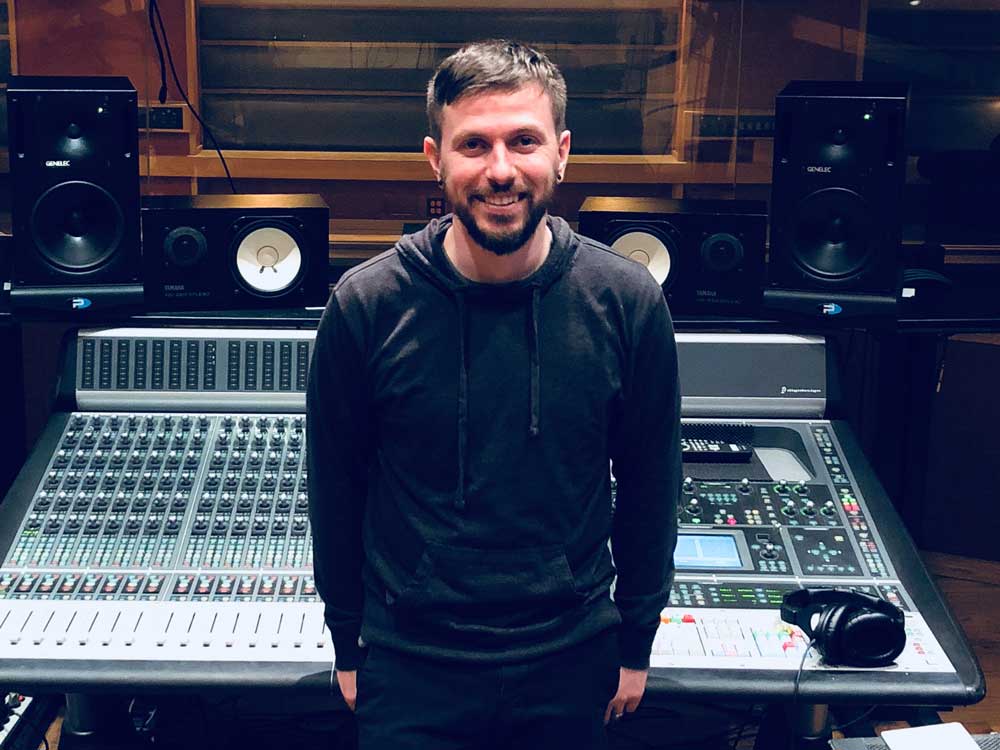 Jason Hoban
Location & Post Audio – Jason is a decorated United States Air Force Veteran. Upon completing his enlistment, he attended Full Sail University. He earned a bachelors of science in the recording arts and a masters of science in entertainment business. Jason is an audio engineer who's worked on award wining independent films and advertisements.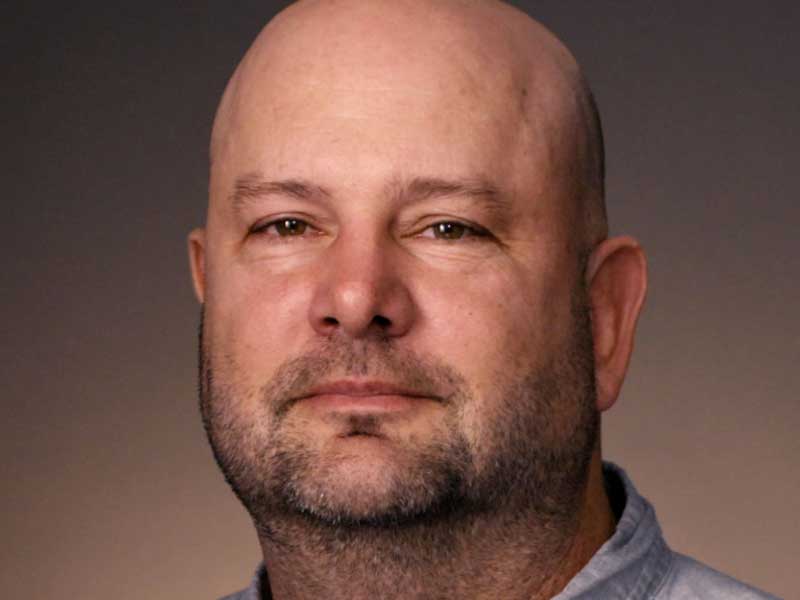 Rick Arbizzani
Unit Production Manager – Bringing over 30 years of experience managing a construction company, Rick now manages creatives in the film industry. Trading in his skills from building structures to building memories through story, he is an expert in time and resource management. His kind demeanor is balanced with his assertiveness, which is a key element in leading a good crew dynamic.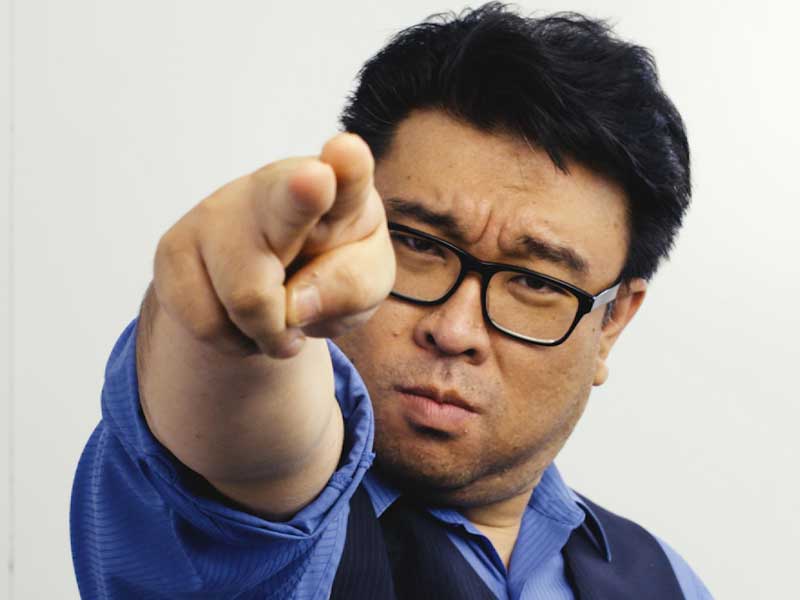 Terry Jun
Co-Producer – Award winning filmmaker and creative director, he has developed commercials, narratives and documentaries that focus on the human condition and emotive issues; the core of brand relationships. His career experience spans consumer, business, and government in translating brand objectives into human factors. His direction and production experience ranges from live action and animation to special effects.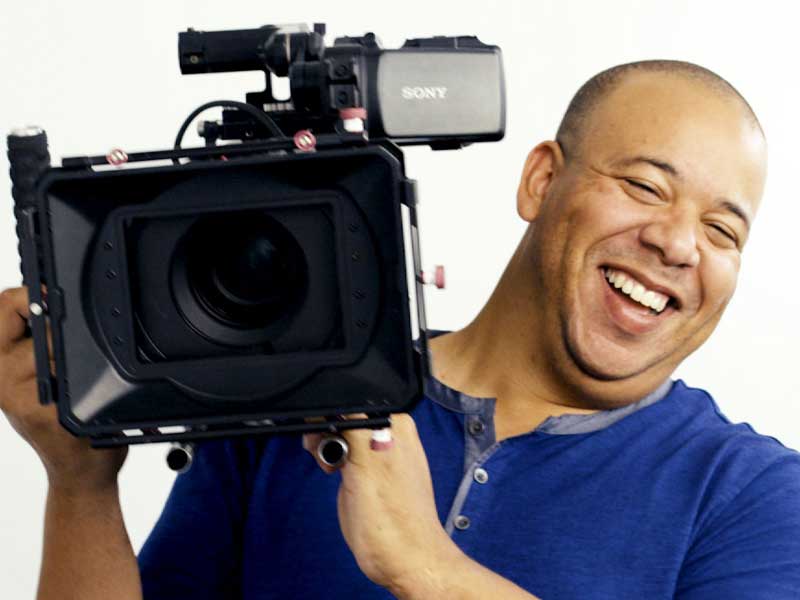 Corey Lillard
Director of Photography – Emmy nominated and a graduate of the rigorous University of Illinois School of Engineering, Corey made the shift to cinematography immediately after receiving his degree. A variety of successful narrative and documentary film projects confirmed his new path from day one. His work on a recent independent film, "The Grove," won critical acclaim and awarded "Best Thriller of 2016" at the Los Angeles film festival.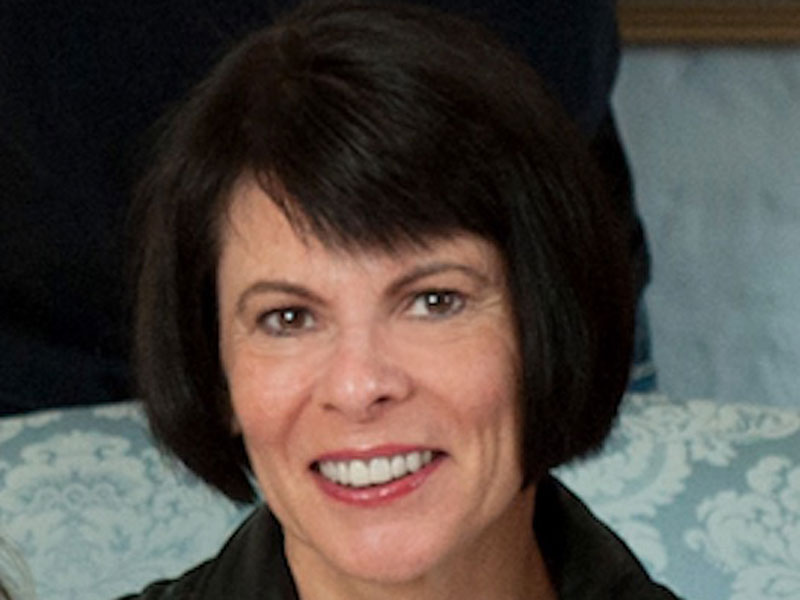 Julie Danis



Screenwriter – Julie is a storyteller, essayist, and cultural commentator. As a business humorist, Julie wrote a Chicago Tribune column called "It's a Living," and contributed commentary to Marketplace radio.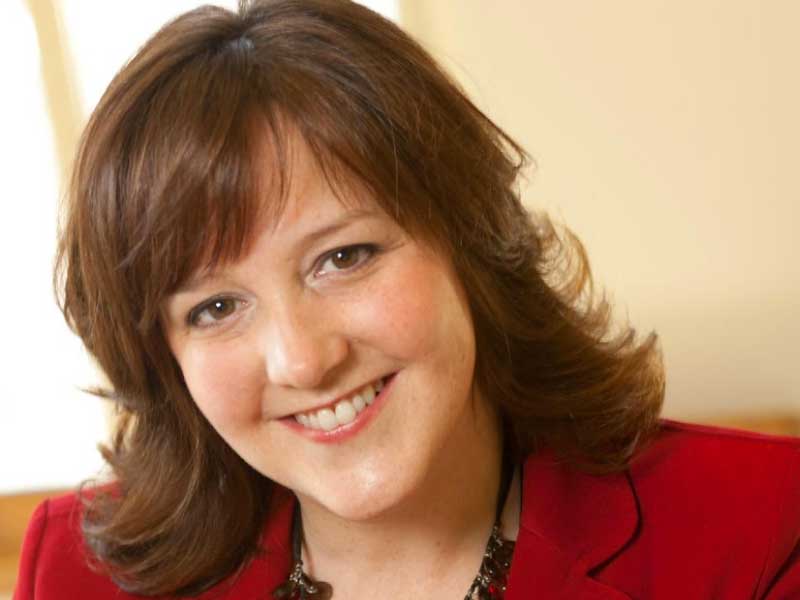 Michèle Phoenix

Translator – Raised in France by a Canadian father and an American mother, Michèle is an international teacher, writer and speaker. After teaching at an American school in Germany for 20 years, she launched her own work advocating for the children of missionaries. In her spare time, Michele writes novels, which have been published in the United States, Canada, Norway and Poland. "Tangled Ashes" was born of her fascination for WWII history and focuses on a little known Nazi program that was established in 1943 in the French village in which she grew up. This new opportunity to further explore this period of history is a dream come true.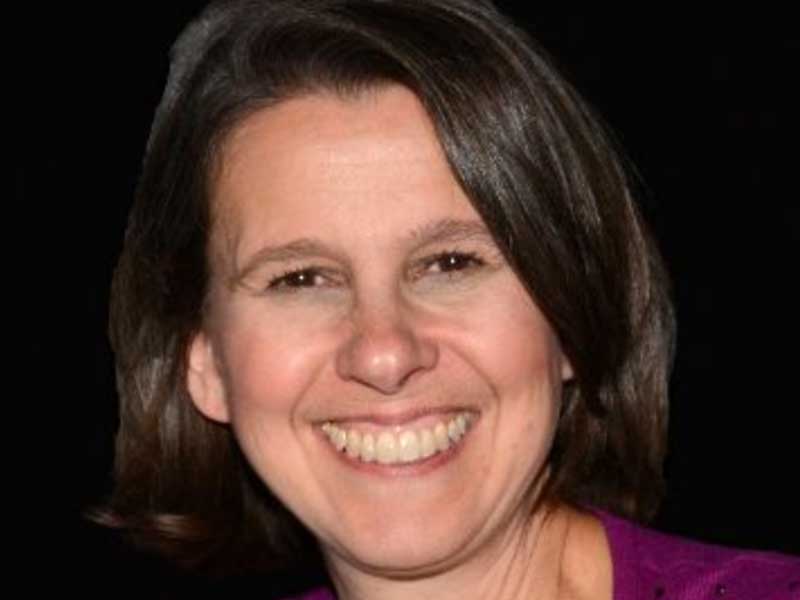 Patti Eganhouse

Assistant Producer – Patti sharpened her skills by volunteering her time for 24 years, engaging in leadership and event coordination at her children's schools as well as with community organizations. She redefined how to "get the job done." Patti not only oversaw each project, but she improved every committee and event she chaired. Along with her talent for coordinating volunteers and fundraising events, she has a passion for photography and gardening. She received her BA in Visual Communication with a minor in Marketing from Southern Illinois University.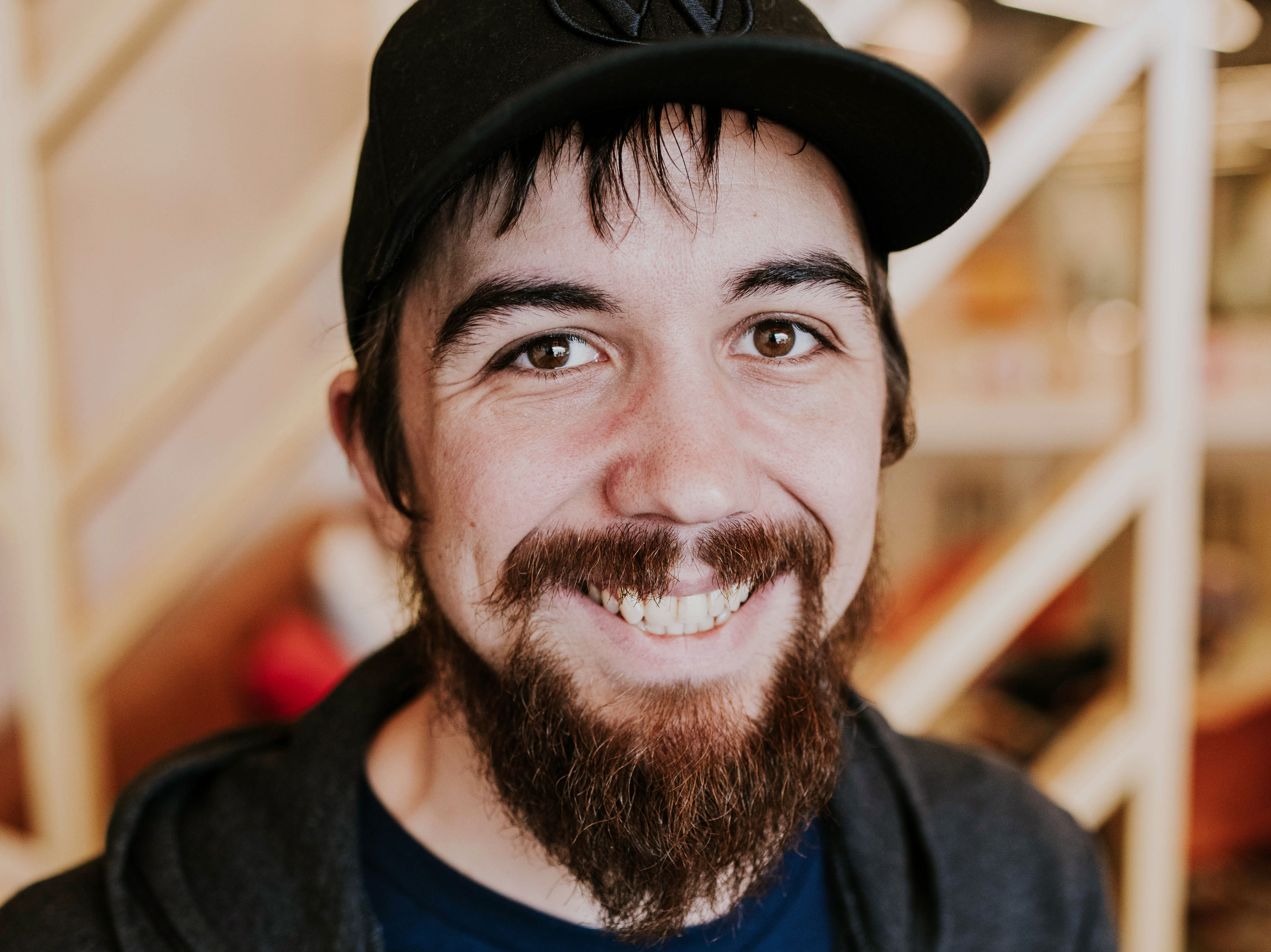 David Needham
Webmaster / Writer / Social Media – David is a Developer Advocate at Pantheon where he speaks at conferences around the world about WebOps, agile methodologies, Drupal, WordPress, and productivity. David has been building websites for churches and nonprofits for over 10 years via "Site Tomorrow" and "Enjoy Creativity", where he currently serves on the board of directors. David graduated from Bradley University with a BS in Multimedia and you can probably find him with his bicycle-loving family playing board games or D&D in Champaign, IL.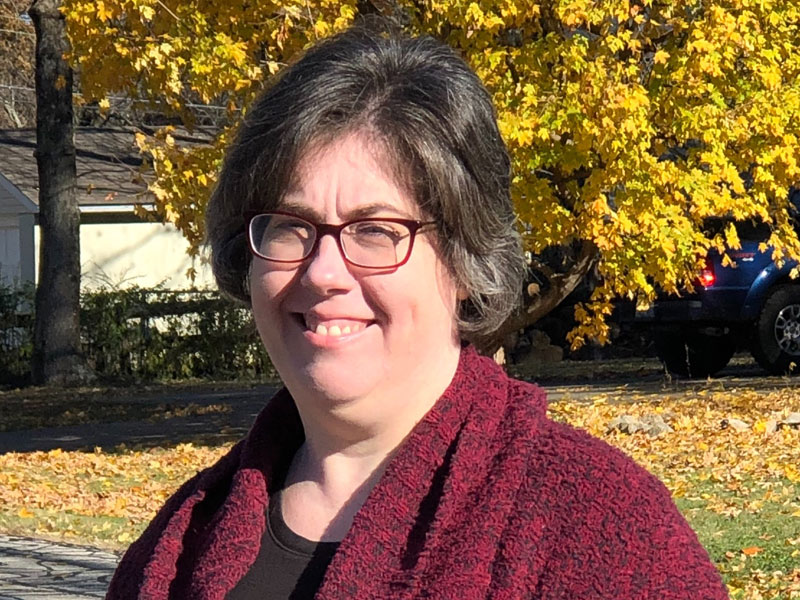 Melissa Perkins

Writer/Social Media – Melissa is a teacher at heart who loves learning and history. She especially loves igniting a passion for learning in her students. She also wishes this will be a thank you to the veterans she loves including her grandfather, father, uncles, brother-in-law, and friends who have served selflessly. She lives in Kentucky with her very patient and supportive husband and her precocious and imaginative two children.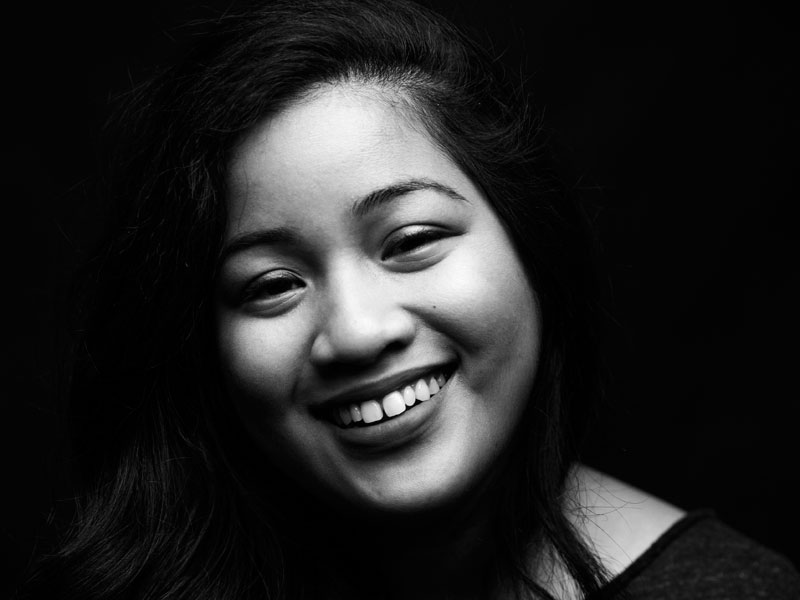 Bethany Villero



Social Media – A recent graduate of George Fox University, Bethany lives near Portland, Oregon where she currently works as a marketing specialist and portrait photographer. As a lifelong history lover, she has found the numerous perspectives of WWII to be particularly fascinating from a young age, growing up watching and reading WWII books and films and listening to stories of her grandparents' experiences during the war. When she isn't working, you can usually find Bethany watching cooking shows, playing word games with friends, or relaxing in a hammock with her ukulele.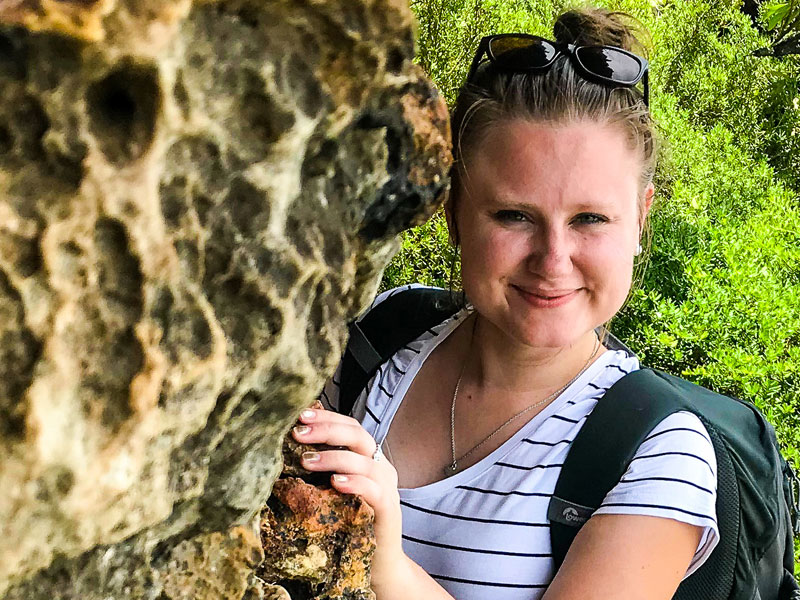 Rebekah Ueland

Social Media – Rebekah is a life-long Pacific Northwest inhabitant with a penchant for books, dogs, and travel. She exercises her love of storytelling as a social media and content marketing specialist, helping nonprofits and small businesses find their voice in a frenzied world. She's committed to a life and career of learning, listening, and leaning into adventure.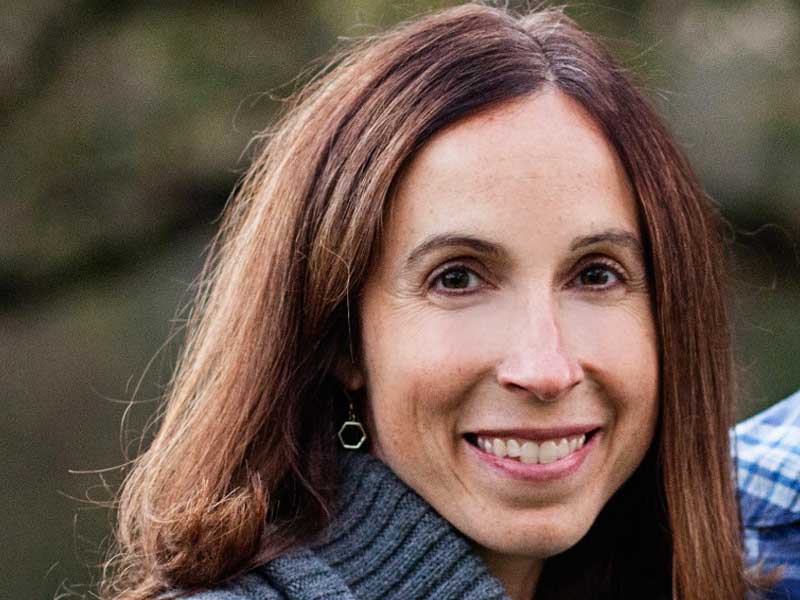 Angie Lindsay

Production Assistant – Angie Lindsay has been Christian Taylor's personal assistant since 2015. She is a Graduate of Samford University and a former employee of Big Idea (Veggie Tales). Angie is an avid reader and has always been drawn to WW2 novels. Working on this film is a natural fit for Angie given her passion for this time period of history. Angie is a happily married, mother of three living in Wheaton, IL.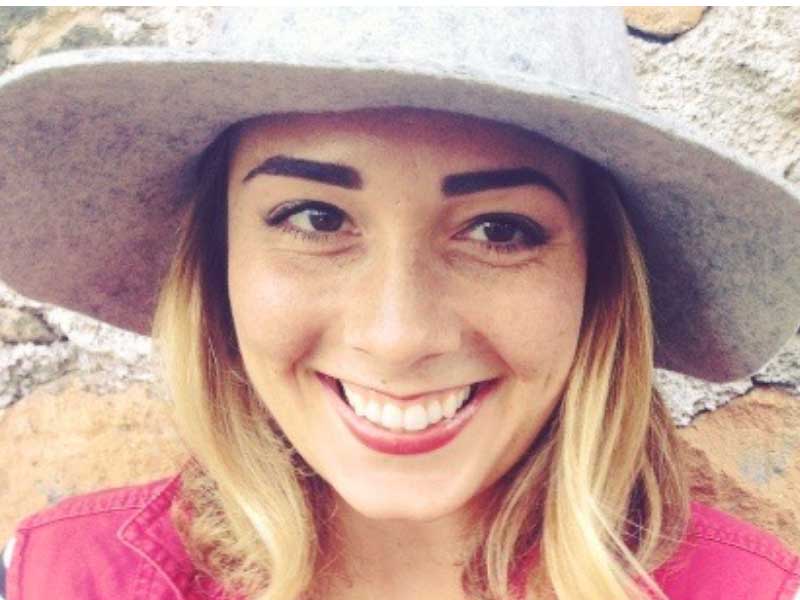 Jen 
Reynolds
Wardrobe – Jen is an avid theatre and film aficionado with a passion for history, particularly the 1940's and 1950's. A graduate of Los Angeles's Fashion Institute of Design and Merchandising (FIDM), Jen holds two degrees in Fashion Design and has worked as a costume designer for theatre, local commercials and a PBS documentary. She's also a cosmetology graduate with many years of professional and freelance experience as a hair and makeup artist. Jen just returned to the U.S. after living and serving for three years in Rome, Italy.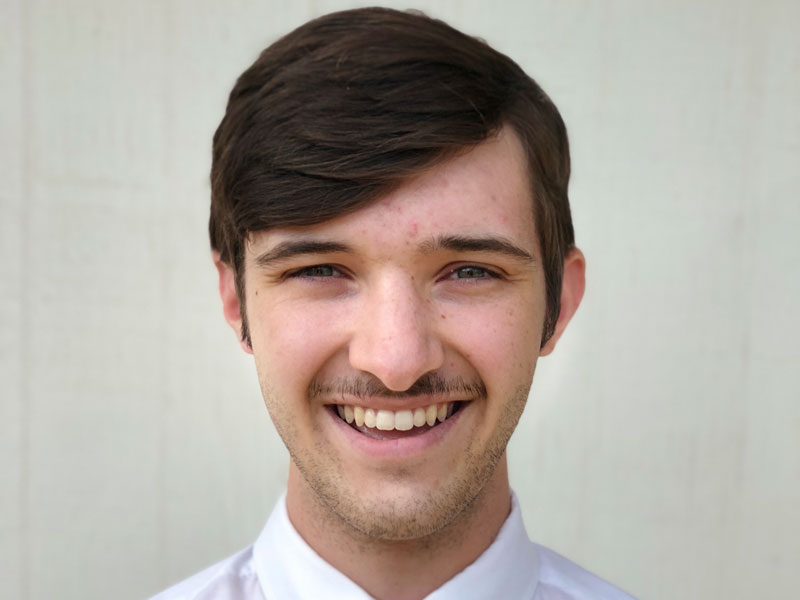 Kyler Redding

New Media Content Creator – Kyler is a recent graduate from Dallas Baptist University, with a degree in Broadcast and Digital Media with a minor in History. He has a passion for good stories and video editing. He also loves American history, especially little known stories from important times in American history. He desires to teach younger generations about history and inspire them to love it as well through the medium of video. Kyler is also recently engaged to the love of his life, Liz Grace, and can't wait for stories and adventures that life together will bring.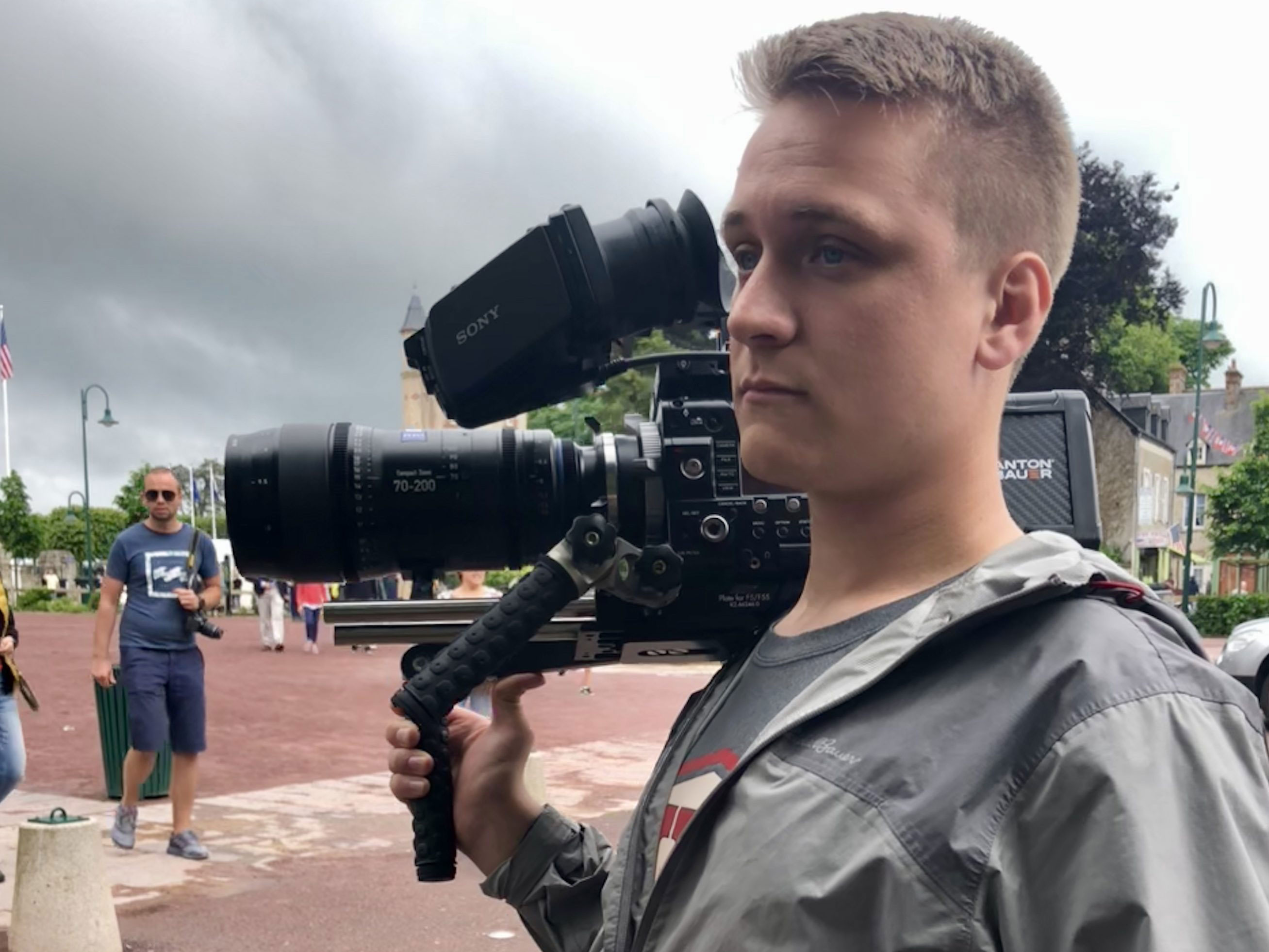 Jacob Taylor
Media/Production Intern – A lifelong student of WWII history, In the Spring of 2018, Jacob applied for and was granted The Dill Fund Grant at Wabash. This grant afforded Jacob the opportunity to take a media/production internship with The Girl Who Wore Freedom as they traveled to Normandy, France in June of 2018 for principal photography.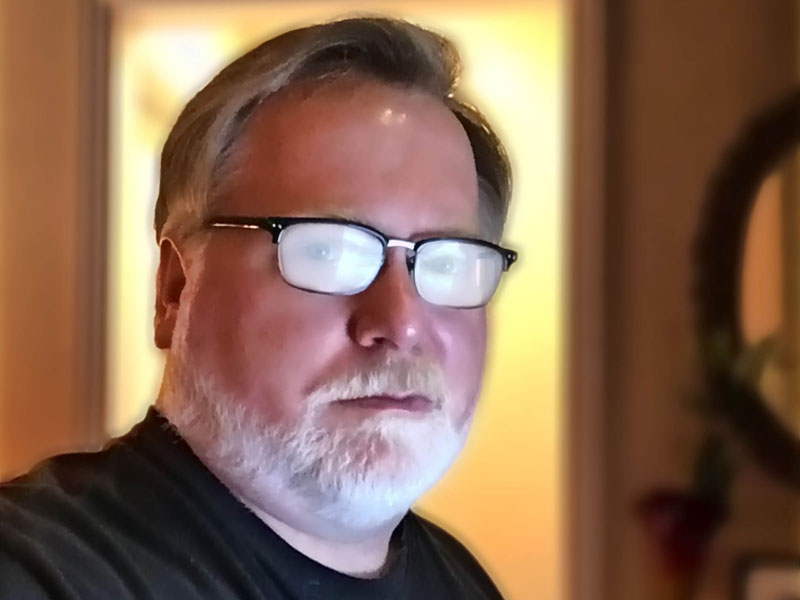 Charles Czech



Production Manager – Chuck's career in television and film began in the 1900s, spanning many forms — live sports, Christian television, corporate communications, educational films, instructional design and commercials. He's freelanced as a writer, director, videographer and editor; co-owned a small production company; served as creative director in a marketing agency; and taught television production at the university level. For the past eight years he's acted as production manager at public television stations in Iowa and Minnesota. A native of Minnesota, Chuck has two grown children. He and his wife now reside in Des Moines, Iowa.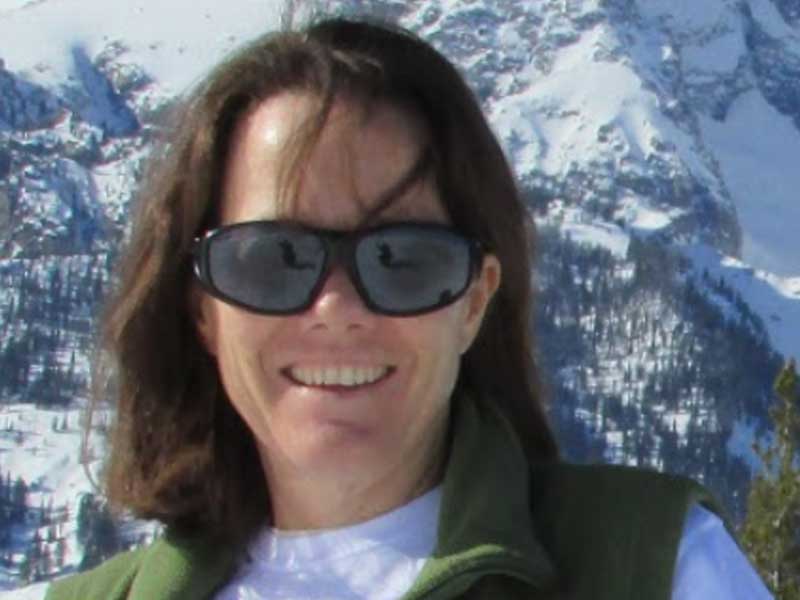 Sarah Murdock

Translator – Sarah Murdock is an American who lived in Francophone Africa for 19 years and has served multiple times as an interpreter and translator during those years. Her father was a World War II veteran in the Pacific Theater, and her great uncle was chief of the labor branch of the OSS in London during the war.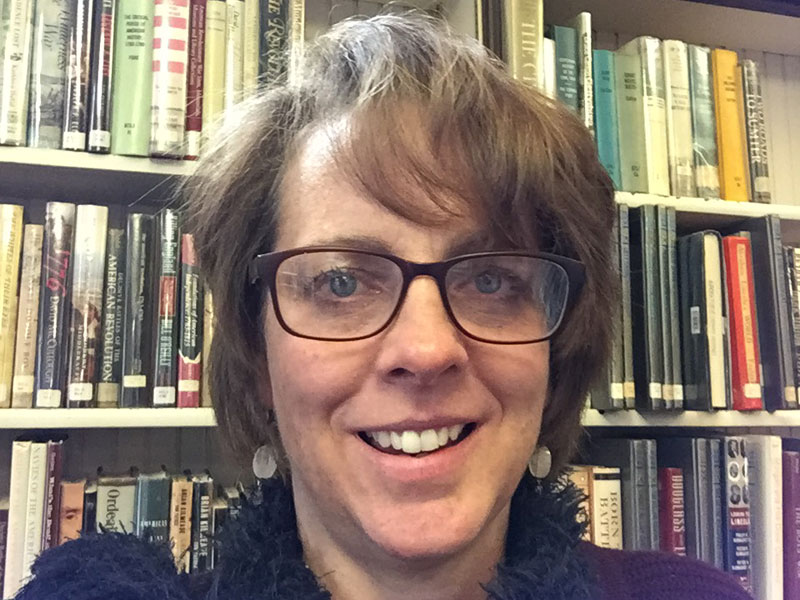 Laura Priebe



Writer – Laura loves reading, watching and listening to people's stories. Her grandfather served in WW2, her father is a Naval Academy grad, and her brother served in Afghanistan. Compared to most of her family, she doesn't consider herself a history buff, but connects history to real people, and she's hooked! She lives in Southeast Indiana with her husband and family.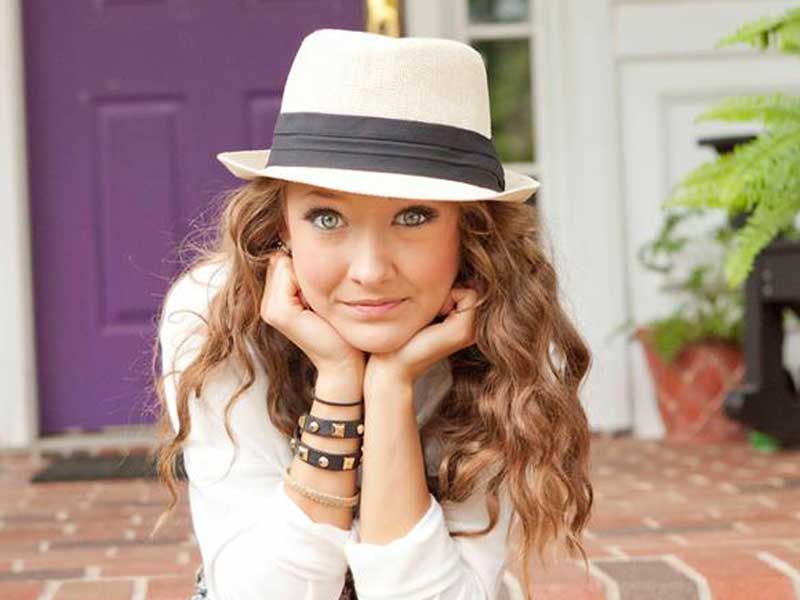 Savannah Woods
Social Media – Savannah is an Arkansas native, currently residing in Oxford, MS where she studies at The University of Mississippi. She is pursuing degrees in Integrated Marketing Communications and Journalism. She feels passionate about people and the power of storytelling. She credits two family members for playing a pivotal role in her interest in World War II. Her great-grandfather, John West, served in the United States Navy aboard the USS Strong, and her god father, Hugh Shell, served in the battles of Okinawa and Iwo Jima with the United States Marine Corp.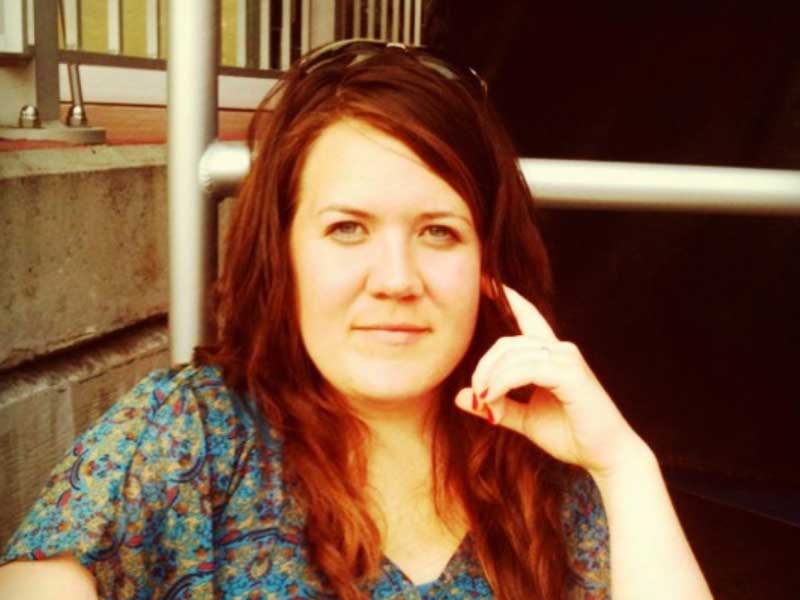 Anne Evans

Social Media – Anne Evans loves carbs and ice cream and America. She loves stories and their tellers and is passionate about telling good stories. She has three daughters and one husband, which is good because having more than one husband at a time can get weird.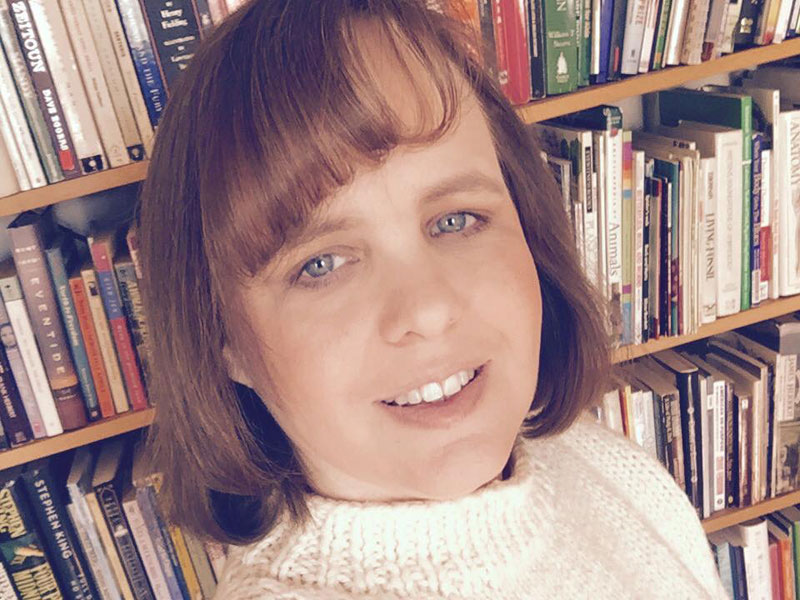 Laura Schlett



Writer – Laura is a writer and homeschool tutor, the daughter of a Vietnam Veteran, the granddaughter of of two World War II Veterans, and descendant of Civil War and Revolutionary War Veterans. When Laura is not writing, she is reading. It is the closest she can get to her dream job as a "professional student." She lives in South Florida with her husband, two youngest children, and a clingy Shih Tzu named Huey.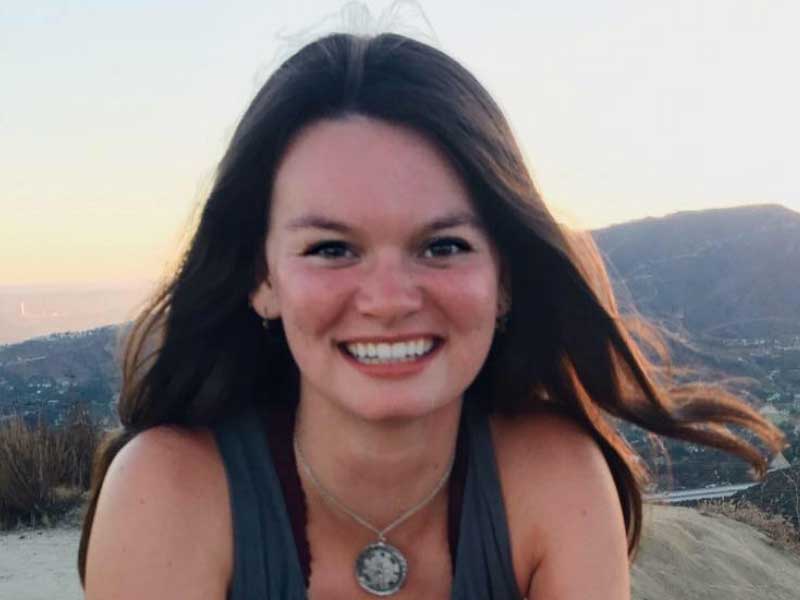 Natalie Marcrum
Distribution – Natalie Marcrum is from Atlanta, GA. She is a Junior at DePaul University, double majoring in Media & Cinema Studies and Public Relations and Advertising. She is currently studying abroad at Corvinus University of Budapest. Previously, she worked as an intern for Film Comment, Music Box Films, & Facets. She is interested in independent film marketing, distribution, acquisition.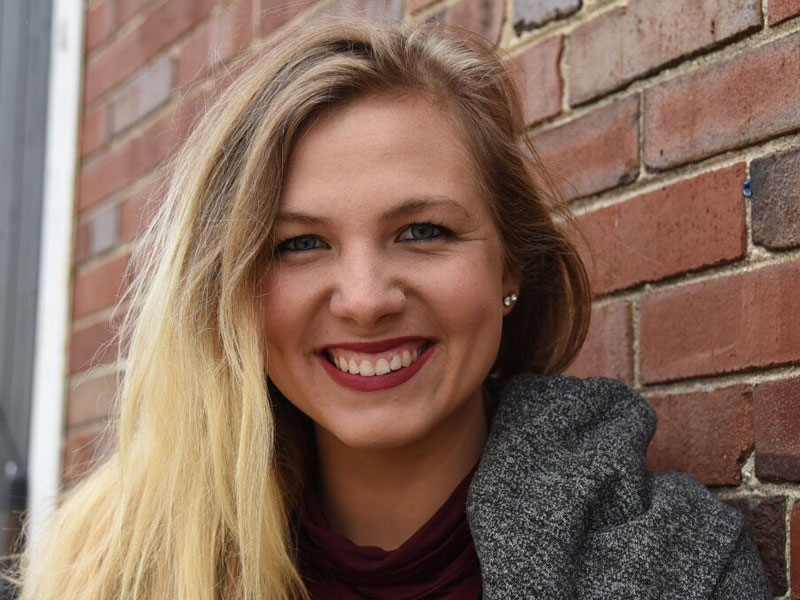 Lindy Hart

Set Medic and PA – Lindy is involved in missions, has a heart for people and a passion for capturing their stories. Her interest and love for acting and film was what initially brought Lindy to the documentary, but it was the directors vision and story behind it where she truly felt a personal connection. Lindy believes The Girl Who Wore Freedom provides a deep and beautiful insight of WWII from various angles through the testimonies and footage provided. Stories that haven't been told and need to be heard. She believes that our freedom is something to be continually grateful and aware of, and feels honored to be a part of a project where she can meet those who have served their God and country. She's honored to be able to hear and learn from them, and believes the film gives a powerful message each generation should see. Lindy is a graduate of Taylor University.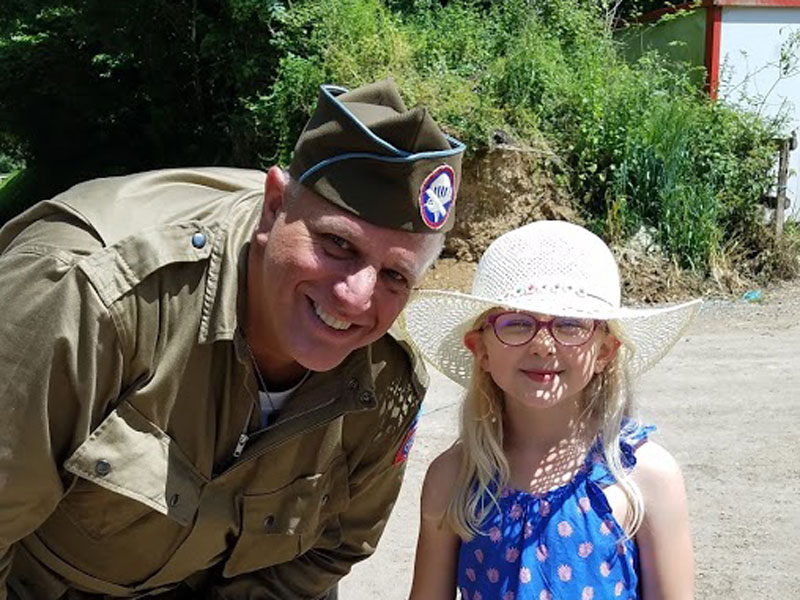 Todd Anton
Historical Consultant and Education Director – Todd is the son of WWII/Korean War veteran Wallace P. Anton, author of "No Greater Love: Life Stories From the Men Who Saved Baseball" and "When Baseball Went to War", and a 28 year veteran US History teacher. Working closely with students and WWII Veterans has earned him national recognition for an extensive oral history collection (nearly 5,000) he put together. He is a former board member of the National WWII Museum and the divisional historian for his late father's unit, the 70th infantry division.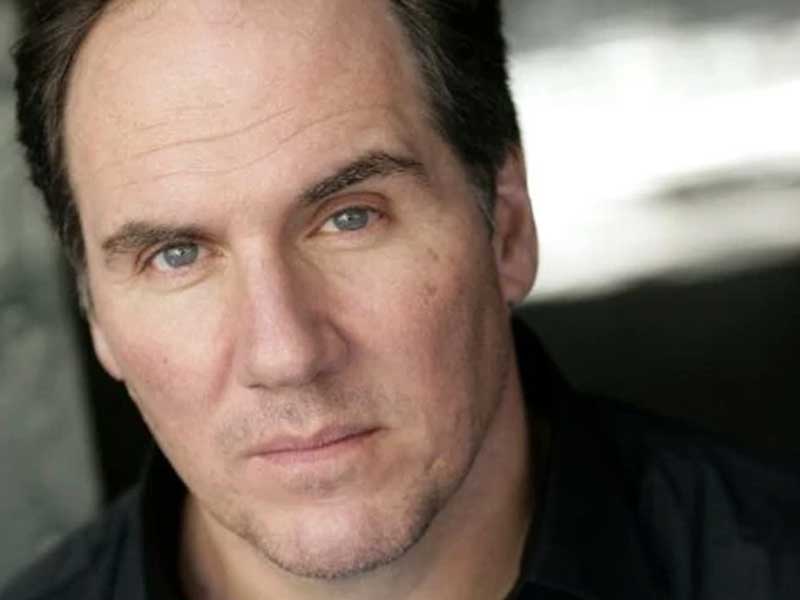 Corey Johnson
Consultant – Corey is an American character actor best known for his supporting roles in Saving Private Ryan, Band of Brothers, Hellboy, Kingsman: The Secret Service, Captain Philips, The Bourne Ultimatum, Kick-Ass, Ex Machina, the Spooks episode "The Special" and the Doctor Who episode "Dalek".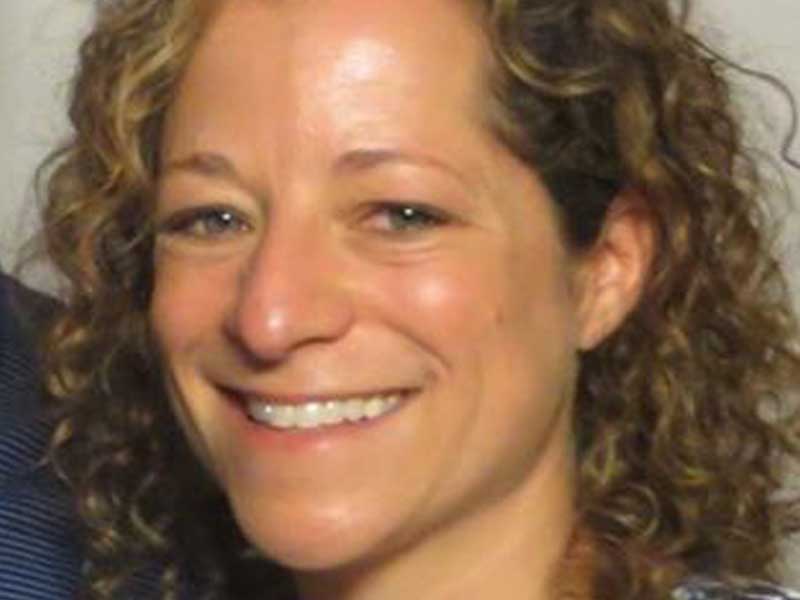 Sandy Gordon
Consultant – Emmy award winning producer and published author with a widely diverse background in the film/television and commercial industries. Her combination of years of experience in feature film, international live events, field producing for news and documentary/interview formats along with producing international post production projects provides a unique perspective and brings valuable experience to our team.
Lars Ullberg
Writer – Emmy Award winner, he has been writing, developing, and producing new media, television and film for over twenty years. A seasoned SHOWRUNNER and member of the Producer's Guild, he has experience managing productions all over the world and across the United States. He has written over 30 national broadcast scripts and interviewed hundreds of people including: politicians, celebrities, scientists, newsmakers, convicts, children and artists.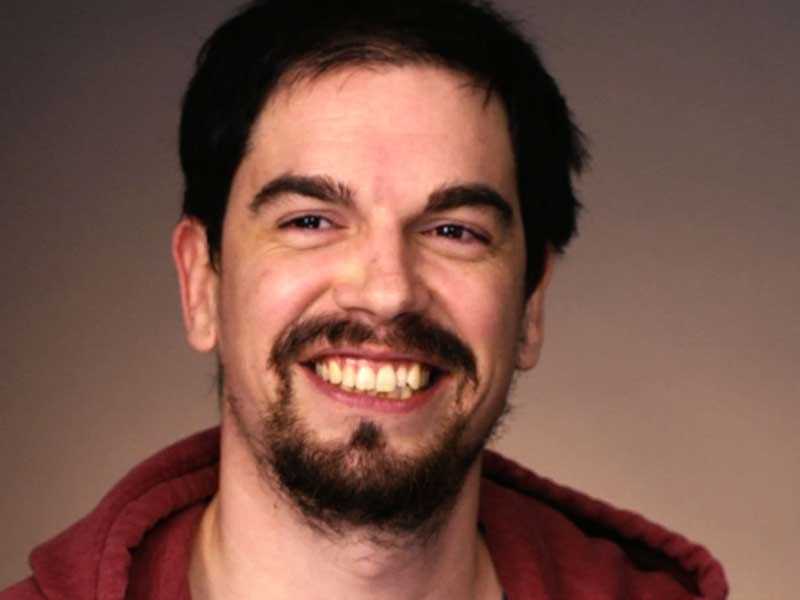 Guillaume Le Mezo
Director of Photography / 2nd Unit, Editor – A native of France, he now lives with his wife in the U.S. His passion for cinematography spans from narratives that touch the heart to documentaries that spark the mind. His unique eye for the medium is inspired by his rich experience of working internationally. His credits also include commercial work with companies such as Adidas, Caudalie, Allstate, Vitamin Water, Grammy Pro and British Polo Day.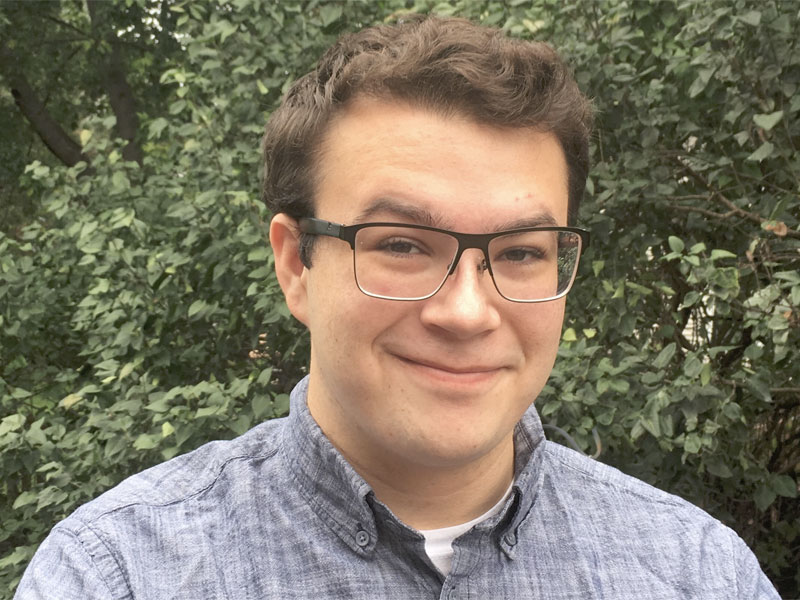 Jason Rugg

Assistant Editor, Podcast Co-Host, and Engineer – Jason is an editor and animator for Phil Vischer Enterprises, a faith based children's animation studio. He's been making films since 11, and working in production since 2012 . He loves history and is excited to help tell The Girl Who Wore Freedom's story.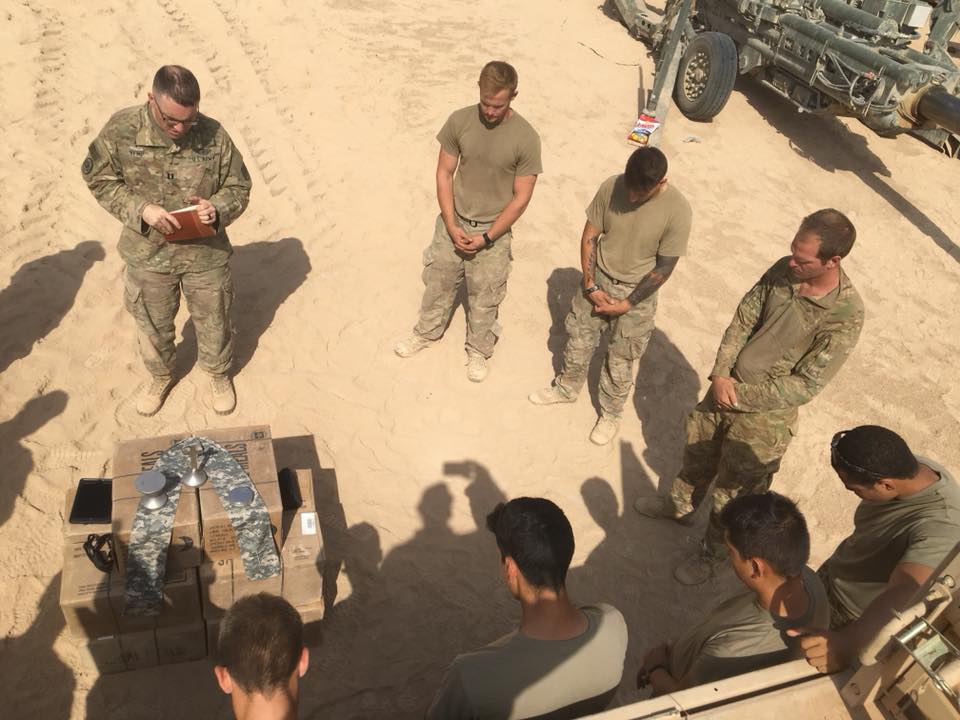 Lee Kemp
Chaplain – Lee Kemp served in the United States Marine Corps Reserve from 1999-2005. He currently works with a ministry focused on Service Members, Retirees, and their families. He is married, has three children, and the proud owner of a hamster named Toffee.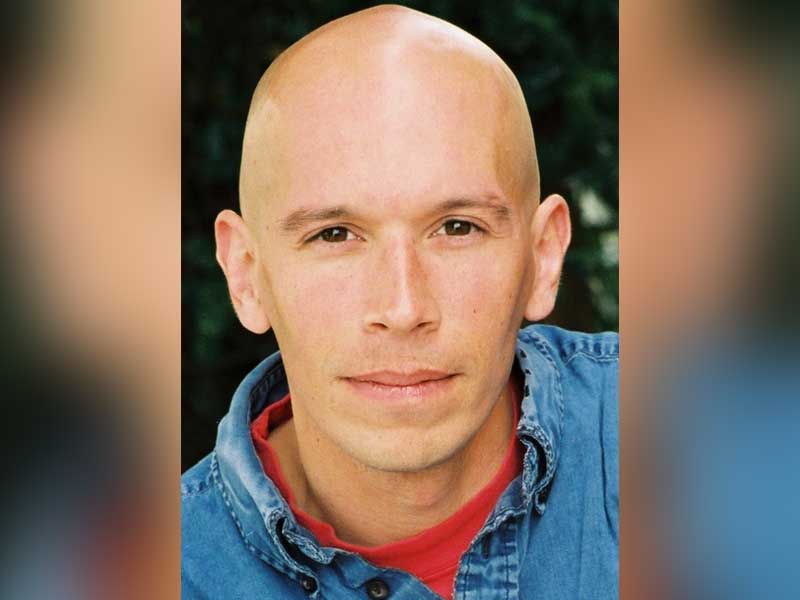 John Paul De Leonardis
Assistant Producer – He was a member of the Defiant Theatre Company and appeared in notable plays such as  Hamlet, Romeo & Juliet, and Bullshot Crummond. He was one of the first American to ever perform at Shakespeare's Globe Theatre in London, England and received an After Dark Award for his performance in "The Skriker." In 2000, John moved to Los Angeles and earned membership to the SAG/AFTRA Guild. He has appeared on numerous television shows and films, most notably Jericho, NCIS, Numb3rs, Criminal Minds, and Letters From Iwo Jima.  A graduate of the University of Illinois, he holds a Bachelors Degree in Fine Arts (Acting).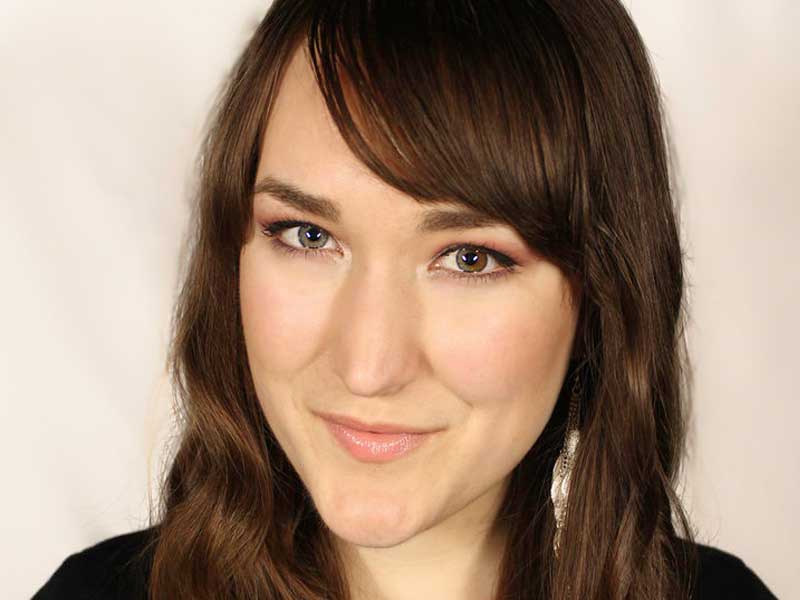 Heidi Osborne
Hair and Make-up Heidi Osborne is an international freelance makeup and hair artist. Starting in Brisbane, Australia in 2013, her film course led her to Chicago late in 2015 where she studied at Make Up First Academy. Throughout Chicago and the world, she works mainly in the film/commercial industry (see IMDB), as well as on runways such as Chicago and New York Fashion weeks. She is currently in Cape Town, South Africa collaborating with locals and internationals.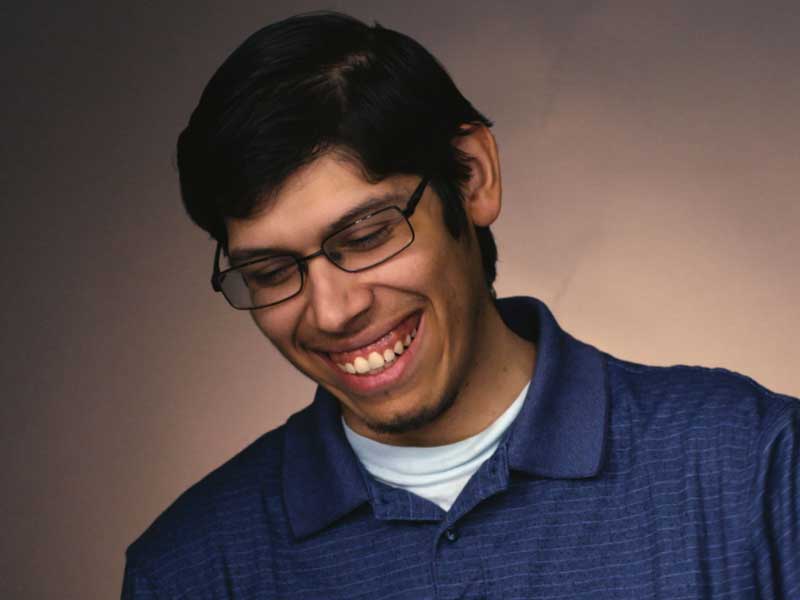 Rick Romanowski
Assistant Editor – As a story teller and editor, he became passionate about World War II when his grandparents related stories of love, survival and triumph. Graduating from Columbia College Chicago with a concentration in post-production, he initially began his career writing short stories and poetry for online publications, but eventually learned to edit and breakdown scripts.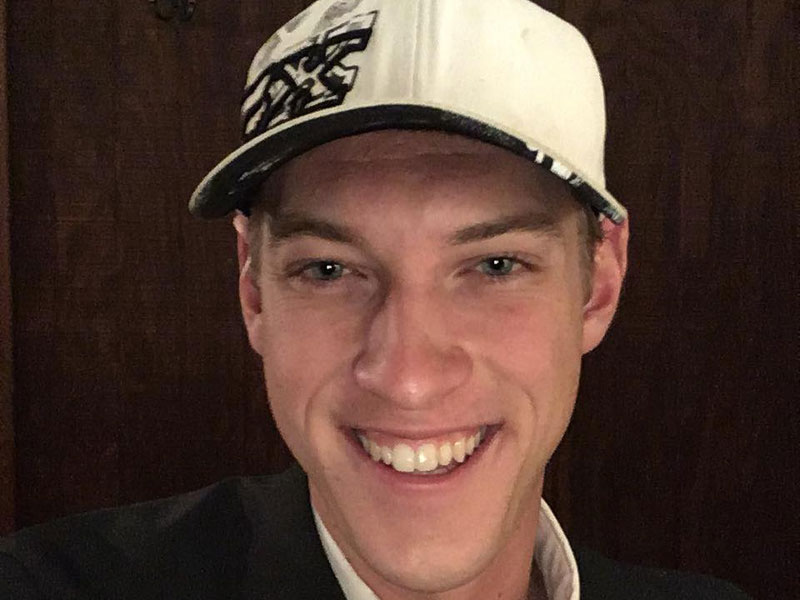 Nate Patton

Social Media – Nate started making "movies" around age two by drawing pictures and narrating (or semi-intelligibly babbling) the action for his parents. He earned a bachelor's degree in creative media and film from Northern Arizona University and resides in the mountains of Northern Arizona. Being a self-described "indoorsy-outdoorsman", he has too many hobbies to keep up with, but currently enjoys making YouTube videos with his younger family members, competing in ranked matches of Ghost Recon Wildlands, playing airsoft, going to metal concerts, and learning new ideas about God and other people.